It doesn't matter if you're doing it for Christmas, a birthday or an anniversary, shopping for gifts always ends up being more complicated than it should be. Thankfully, whenever someone has a distinct hobby or passion in their life, it is always a safe bet to use that as a theme for their gifts. Even then, we know that compared to an angler or a gamer, finding cool gifts for coffee lovers can be challenging.
This is because if they are passionate about coffee, then they are bound to have all of the standard stuff (that are also easy gift choices) already. They've already got a good grinder, a terrific tamper, and a commendable coffee maker – so you're going to need to think outside the box.
Don't worry, we're here to help.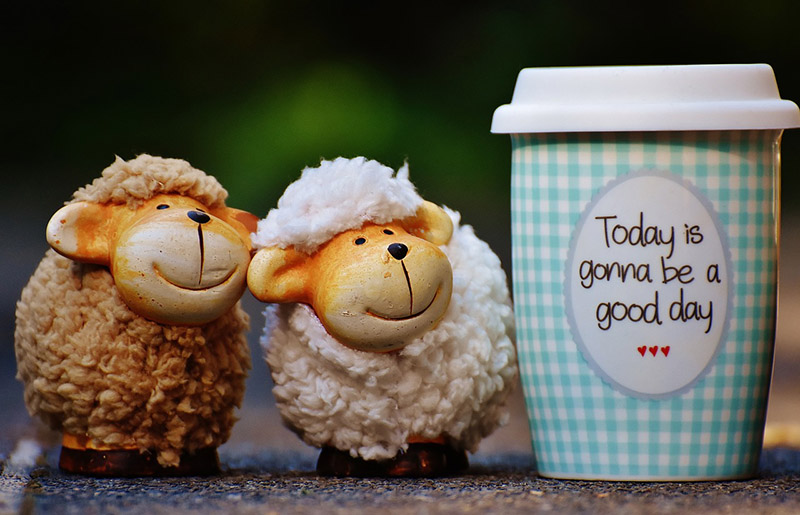 Be sure to check out our other coffee gift guides if you've got something other than cool in mind. We have it all, from funny gag gift ideas to coffee accessories that can please even the biggest coffee snobs.
What Do We Mean by "Cool" Coffee Gifts?
Who's the coolest rock band from the 90s, is it Pearl Jam or Foo Fighters? Trick question, it's actually Rage Against the Machine – at least, that's what I think.
What I'm trying to get at is that certain things – like coolness – are generally considered to be subjective concepts. So, with that being said, how are we deciding if a coffee gift is cool enough for this list or not?
These are gifts that we think that people will end up saying "wow" or "awesome" once they receive them or try them out. We tried to avoid choosing the "standard" coffee related gifts that everyone usually goes for.
So that means no coffee makers, no coffee mugs, and no coffee grinders – those things are cool enough. These are the real cool gifts for coffee lovers!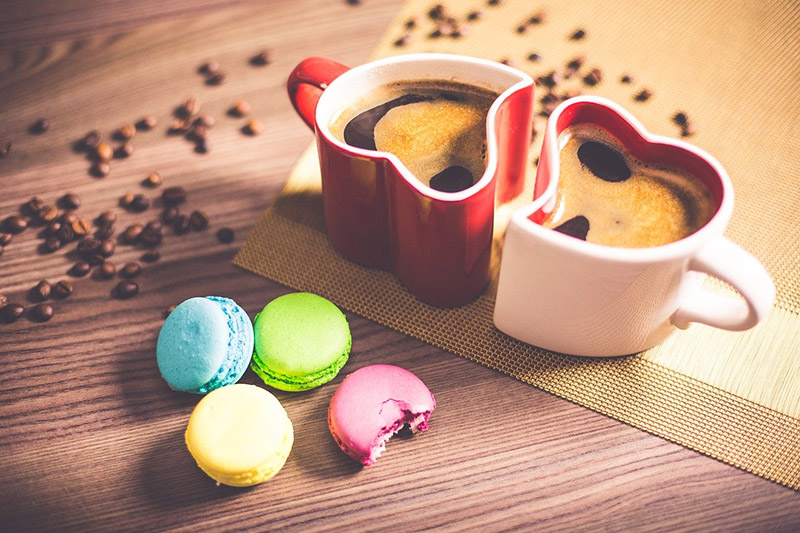 ---

Cool Gifts for Coffee Lovers: Our Top 8 Picks
---
To make things organized and easy to read for you, we've divided our top 8 cool gifts for coffee lovers into distinct categories.
Also, we've included a handful of honorable mentions down below (so keep reading until the very end). These are cool gifts for coffee lovers that just weren't cool enough to make it into our top 8.
---
A Subscription Is the Gift That Keeps on Giving
---
If there is a market for a specific product, then there is a good chance that someone has made a subscription service for it.
Coffee subscriptions have the potential to be cool gifts for coffee lovers because the worthwhile ones are a combination of convenience and interesting variety. Regular deliveries of different coffee beans delivered right to your doorstep; what's not to love?
You can either choose to give your loved one a continuous subscription or simply let them try it for a while and then renew it themselves if they really like it.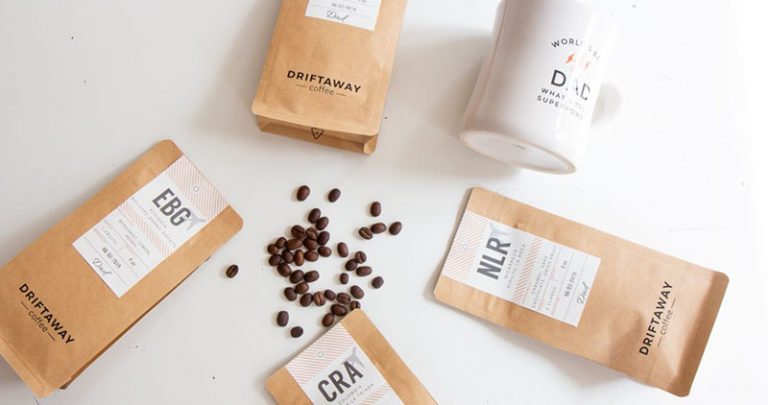 Driftaway Coffee is a coffee subscription service that has been experiencing a well-deserved increase in popularity over the past few years.
The Driftaway Coffee experience is perfect if your giftee is a picky coffee drinker or you're just unsure about what kind of flavors they prefer. This is because one of their most notable features is their initial coffee tasting kit, which they use to create a personalized "taste profile".
By doing this, Driftaway Coffee ensures that they only ship beans that their customers will enjoy.
Compared to their competition, Driftaway Coffee's subscription service falls somewhere in the middle in terms of pricing. It's not exactly cheap, bargain bin coffee but you're also not going to be breaking the bank to pay for it either. It's a reasonable price if you and your giftee value convenience and having a diverse selection of beans.
In addition to all of this, Driftaway Coffee is great if you or your giftee are a fan of donating money to a good cause. This is because by giving the gift of Driftaway, you're also simultaneously giving the give of funding to "the future of coffee". For every pound of coffee that Driftaway sells, the company donates $0.05 to World Coffee Research, a non-profit agricultural research organization.
Check out our extensive review of Driftaway Coffee for a more in depth breakdown of their service.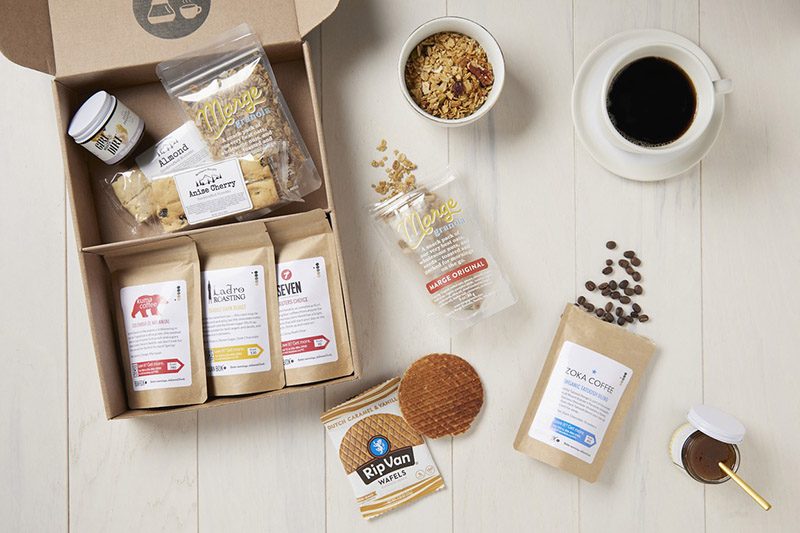 Let's address the elephant in the room right away – yes the Bean Box coffee subscription service is accompanied by a pricey price tag. However, it has actually managed to back up that price tag with quality – that is, by offering both high quality services and a high quality selection of beans.
Unlike a lot of other companies that offer coffee subscription services, Bean Box is not actually a coffee roaster. They have branded themselves as artisan coffee experts and they have partnered with over 30 roasters in the Pacific Northwest. This allows them to have an extremely diverse and comprehensive selection of beans that very few coffee subscription services can match.
Another thing worth noting is that Bean Box guarantees that their beans are always fresh and as a result they guaranteed that shipments are always made within 48 hours of roasting.
If you're not ready to make a commitment to Bean Box right now then don't worry, they have several gift-specific options as well. The one that we would recommend is the Good Morning Gift Box; we think that it would make the perfect Mother's Day (or Father's Day) gift.
It consists of 4 bags (1.8 oz. each) of unique gourmet coffees and 8 breakfast treats (biscotti cookies, dutch stroopwafels, gourmet granola pouches, and artisan crafted preserves).
---
Cool Coffee Gifts for Gamers
---
Nowadays, video games are incredibly diverse. You may have to do a bit of digging but sure enough, you can even find games where you play as a devious goat or another where you set up a dinner date for a girl that may or may not show up.
We've scoured the Steam Store and sifted through countless failed (and ambitious) indie titles to find some of the coolest coffee video games.
"Coffee Shop Tycoon is a management game in which you take control of your own coffee shop. Will you thrive and become a popular coffee shop or die trying? Everything lies in your hands."
–Riff Studios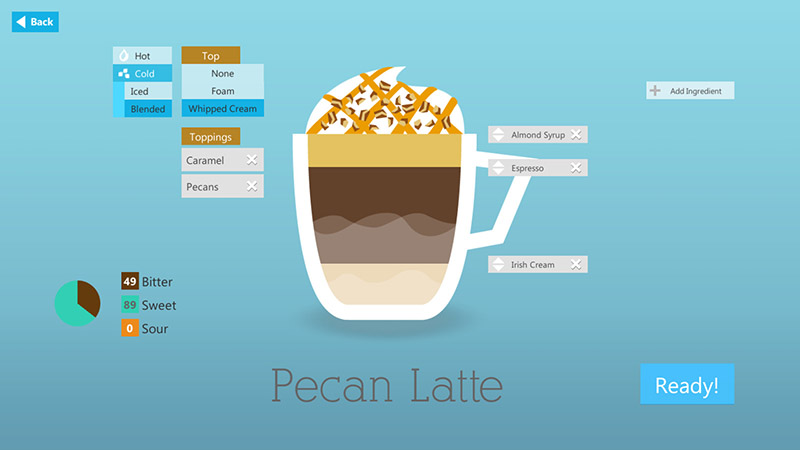 Most of the simulation games that have "tycoon" in their name – like Zoo Tycoon and RollerCoaster Tycoon – have similar themes and gameplay elements. You take direct control of a (themed) business venture and watch it grow from a humble startup into a massive money making machine.
Coffee Shop Tycoon is an indie game that takes this formula and applies it to the coffee industry. The features in this game are relatively complex and they range from tasks like brewing coffee and creating your shop's drinks, to hiring (and training) members of staff and planning marketing campaigns.
Coffee Shop Tycoon also tries to accurately mirror the real-life coffee industry to the best of its ability. What this means is that you're going to have to keep an eye on how seasons and trends affect your profitability and then adapt accordingly.
Eventually (if you're successful at managing your business) you have the ability to expand your coffee shop into a fully fledged franchise and manage it all from your headquarters.
Coffee Talk by Toge Productions – $12.99
"Coffee Talk is a coffee brewing and heart-to-heart talking simulator about listening to fantasy-inspired modern peoples' problems, and helping them by serving up a warm drink or two."
– Toge Productions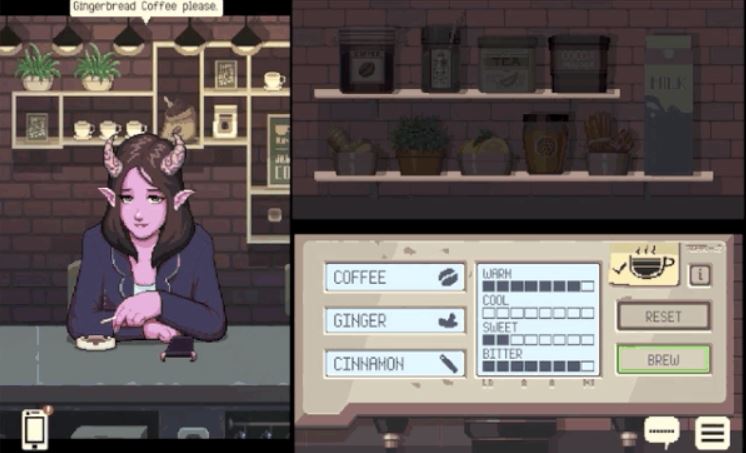 While Coffee Shop Tycoon puts the player in the driver's seat as the head honcho of your very own coffee shop (and eventually coffee shop franchise), Coffee Talk goes in the opposite direction.
You take on the role of an unassuming barista in an alternative version of Seattle; just working your shift, making coffee, and chatting it up with your customers. Sounds relaxing, right?
What makes this game unique is the fact that its fictitious version of Seattle is not only occupied by humans but also by a wide variety of fantasy races; like orcs, elves, and mermaids. However, while games like The Elder Scrolls V: Skyrim would have you fighting and questing with swords and spells in a fantasy setting, Coffee Talk is primarily a narrative experience.
Your patrons may have horns, pointed ears, or tails but their stories are based around real world issues; like the tumultuous love lives of an elf and a succubus or the hectic workload of an intrepid journalist. What we also like about this game is the fact that the branching paths that the storylines take aren't based on dialogue choices but rather on how you serve each customer.
---
Accessorize With Coffee Bling
---
No one is saying that you have to go all out like Flava Flav and wear a giant coffee cup (instead of a clock like him) around your neck. However, wearing themed jewelry is undoubtedly a cool way to say "Hey, I like this stuff!" to the world.
Here are some cool gifts for coffee lovers that like to accessorize.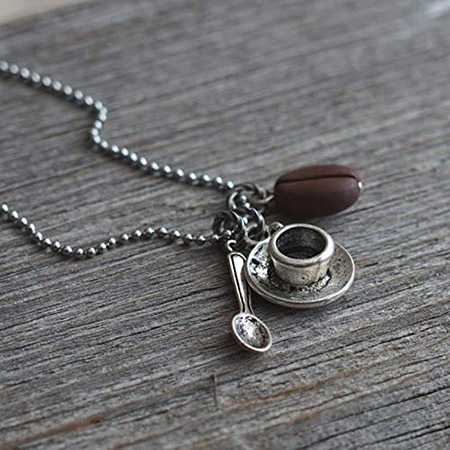 This cool coffee-themed necklace is a handmade piece that is crafted at Duct Tape and Denim's studio in Texas.
You don't have to worry, the charms are not made with any lead or nickel. Instead, a safe zinc alloy has been used to make the coffee cup and spoon charms. On the other hand, the bean bead may look real but it is actually crafted from polymer clay.
The ball chain that is included is average at best, so you may want to swap it out for something better if your giftee is a bit picky.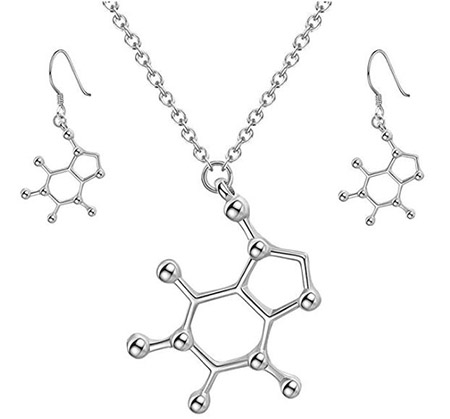 This one is a bit subtler than other gift ideas but we think that it's a great way to declare your love for one of the best things about coffee – the caffeine that it contains!
These cool caffeine molecule earrings are the perfect gift for that nerdy coffee lover in your life. You can also think about getting them for a science major, who spends way too many long nights drinking way too much coffee when they have impending deadlines.
If earrings aren't really your giftee's thing, the seller does also offer a necklace with the same caffeine molecule design.
---
Adventurers and Thrill Seekers Drink Coffee Too
---
If your loved one is a coffee drinker that is constantly traveling, then maybe what they really need is a portable way to get their caffeine fix. On the other hand, if you're buying a gift for someone who's stuck in a rut and bored of the beans that they have, then we might have an idea for that as well.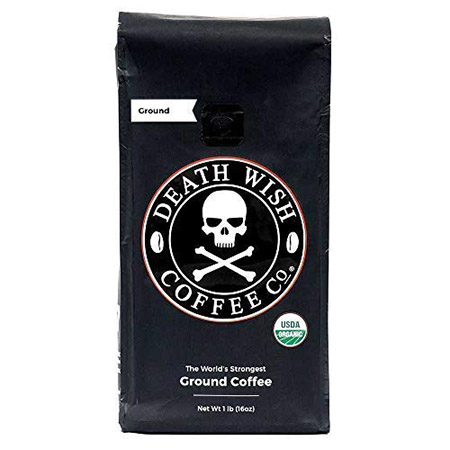 You have probably heard about Death Wish Coffee in passing before – either from your coffee aficionado friends or because of their ad at Super Bowl 50. So, why is Death Wish Coffee cool?
Death Wish Coffee is noteworthy (and cool) because it is one of the few successful brands of high caffeine coffee on the market today. The average cup of coffee has about 100 mg of caffeine in it; however, just one cup (12 oz.) of Death Wish Coffee contains approximately 700 mg of caffeine.
It's the perfect gift for a coffee lover that likes to live on the wild side or is in desperate need of something stronger in their cup. Check out our in depth review of the best high caffeine coffee brands for more information and also for intake precautions.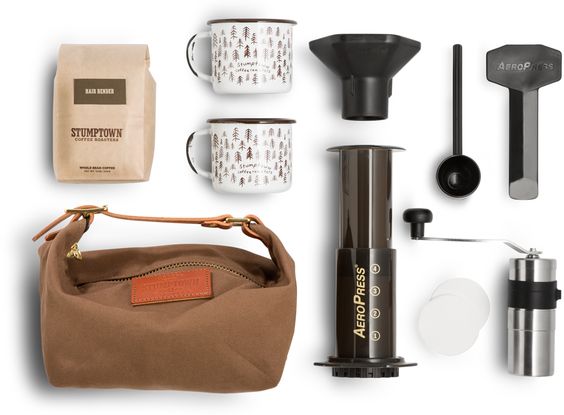 You're living life in the fast lane, globetrotting like it's nobody's business, and flying on planes more often than a flight attendant – sounds cool right? However, you're also tired of buying all of your coffee to-go from coffee shops.
If this sounds like your giftee (or even yourself) then a coffee travel kit is a purchase that you need to have made yesterday. There are several coffee travel kits out there but our favorite would have to be the Rambler
This travel kit comes with:
Complete AeroPress set (with filters),
Porlex Mini grinder
Wood & Faulk bag made of water repellent canvas, bridle leather and brass zipper.
On-the-go brew guide
Two Stumptown enamel mugs
---
Honorable Mentions: Other Cool Gifts for Coffee Lovers
These cool coffee related gifts didn't manage to make the top cut but nevertheless, they're worth considering if you still can't make a decision.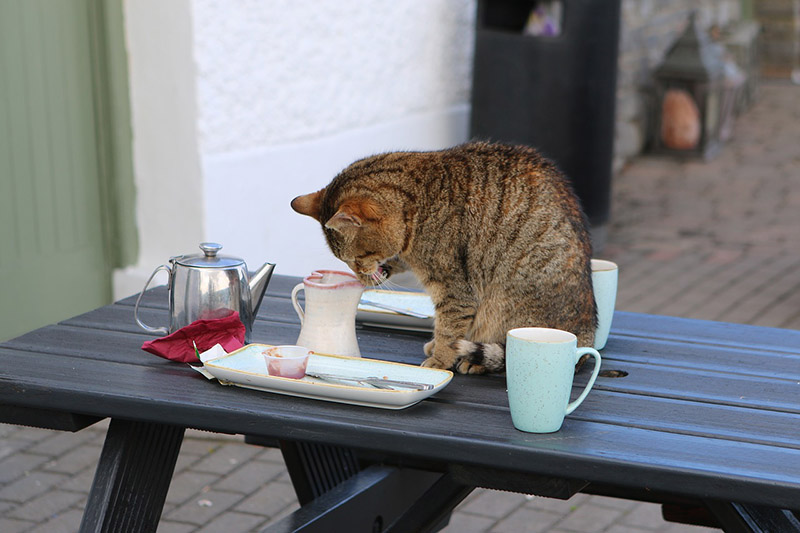 This is a great piece of coffee related jewelry that is perfect for someone who prefers understated or "low key" accessories. It is handmade from 925 sterling silver and comes with its own complimentary gift box.
Comes with three charms; coffee cup charm, "but first coffee" charm, and book charm. This bracelet is made from durable stainless steel, so you won't have to worry about it tarnishing or rusting.
This is a textbook example of "you get what you pay for" but it's worth mentioning because we think that it's still a cool novelty coffee gift. Being the girl (or guy) that has miniature coffee mugs dangling from your ears is bound to be a conversation starter and also net you a few compliments.
Remember when we talked about Death Wish Coffee and how much caffeine it contained? Well, if you think that it isn't strong enough, then Biohazard Coffee may be just what you're looking for. Scratch that, it has to be what you're looking for because there isn't a brand of coffee in the world that has more caffeine! Biohazard Coffee packs over 900 mg of caffeine in a single cup (12 oz.) – it's definitely not to be trifled with.
If you want to give someone a coffee subscription but you want to be absolutely sure that they're getting your money's worth, then just go with Atlas Coffee Club. We think that overall it is one of the best coffee subscription services on the market today. They're relatively affordable, they always have a reasonably diverse selection of beans, and freshness is guaranteed.
---