Nowadays, instead of driving down to their favorite coffee shop to get an espresso, many coffee lovers have instead invested in a convenient stainless steel espresso maker for their kitchen. If you're a fan of espressos, then there is no doubt that you've heard other coffee aficionados talking about their stainless steel moka pots or their stainless steel stovetop espresso makers. These are all terms that can be used interchangeably to refer to the same thing.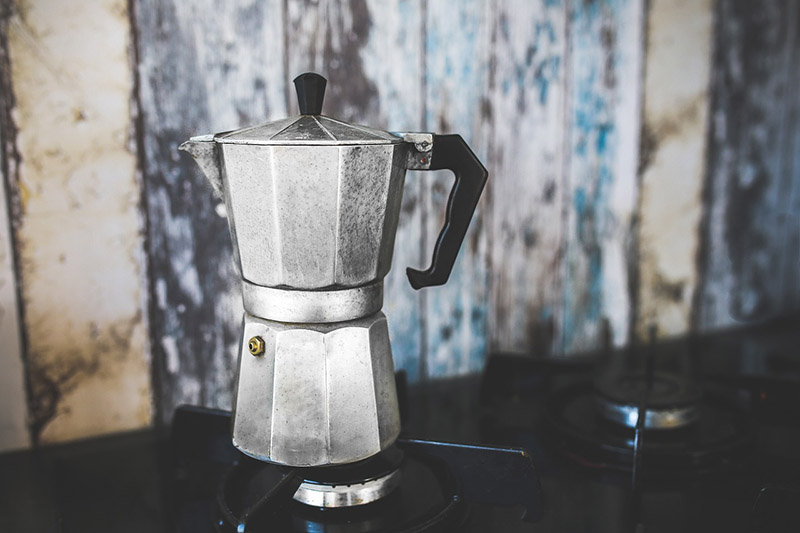 Why Should I Go for Stainless Steel?
If you were to take a close look at an old fashioned stovetop espresso maker (or a traditional moka pot), you would almost certainly find that it is made from aluminum. In fact, there are still many contemporary stovetop espresso makers on the market today that are still made from aluminum.
However, the fact of the matter is that stainless steel is the outright superior material for moka pots. Not only is stainless steel extremely durable but it is also non-porous and non-corrosive as well. Sure, aluminum's durability is no laughing matter; however, it is still susceptible to corrosion and oxidation.
The only obvious advantage that aluminum moka pots have over stainless steel moka pots (that I can think of), is the fact that they are usually more affordable. Still, you can always expect that a stainless steel stovetop espresso maker will survive much longer than an aluminum one.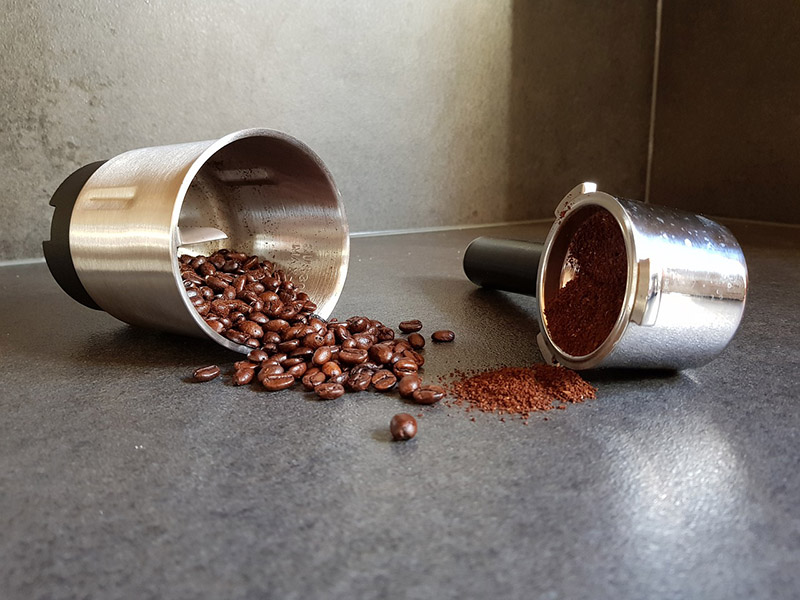 Also, in my honest opinion, a stainless steel espresso maker tends to just look better than an aluminum one.
Our Top 3 Stainless Steel Stovetop Espresso Makers (Plus an Honorable Mention)


Product & Price

Pros & Cons


Bialetti Venus Stainless Steel Induction – 4 Cup



Check Latest Price

+

Extremely durable


+

High quality design


+

Insulated handle


+

Made from stainless steel


+

Affordable pricing



–

Smaller versions may not be compatible with some induction cooktops

Cuisinox Roma Stainless Steel Espresso Maker – 4 Cup



Check Latest Price

+

Elegant design


+

High-quality stainless steel


+

Includes a reducer and extra gasket



–

Does not have an insulated handle


–

Relatively expensive compared to competitors

Coletti "Bozeman" Percolator Coffee Pot – 9 Cup



Check Latest Price

+

Wooden heat resistant handle


+

Made from high quality stainless steel


+

Filters are included


+

A great choice for outdoor use (camping, etc.)



–

Isn't recommended that it be used with induction stovetops


–

You have to hold the lid in place when pouring


(Honorable Mention) The Original Bialetti Moka Express – 3 Cup



Check Latest Price

+

It's an updated version of the original moka pot


+

Handle is insulated and ergonomic


+

Classic design & unique octagonal design



–

Made from aluminum instead of stainless steel


–

Not compatible with induction stovetops

Our Comprehensive Buyer's Guide for Stovetop Espresso Maker
We've already covered the two primary materials that stovetop espresso makers are made from – stainless steel and aluminum – and the pros and cons of both. However, there are other factors that should be considered.
Its Capacity a.k.a. How Many Cups Can It Make?
Stovetop espresso makers come in a wide array of sizes based on the amount of cups of coffee that they make. For example, you may see that one stovetop espresso maker has a capacity of 3 cups, while another has a capacity of 9 cups.
Remember, your favorite coffee mug isn't going to necessarily be the same as one cup. If you're going to be regularly making coffee for two or more people, then you're going to want to get a stovetop espresso maker that has a capacity of 9 cups or more.
Important Design Aspects
Some moka pots have very simplistic, utilitarian designs, while others are more elaborate and elegant. Generally, you can choose whatever design that you prefer; however, there are some factors that you should keep in mind.
1. Handle
The shape of your moka pot's handle and the material that it is made from are more than just aesthetic choices. You should first and foremost try to choose one that is safe to use (insulated, heat resistant, etc.) and comfortable to hold (ergonomic, etc.).
2. Spout
The moka pot's spout is important because its shape can affect the type of pour that you get. If drip-free pouring is important to you, then you should prioritize getting a moka pot that has this feature.
Can It Be Used with Your Stovetop?
Not every stainless steel espresso maker (or aluminum espresso maker) will work with every stovetop. Induction stovetops in particular are usually a dividing factor when it comes to stovetop espresso makers.
Make sure that you pay close attention to product descriptions and reviews to see if you're buying a product that can work in your kitchen.
Trusted Brands
Bialetti – The Italian brand Bialetti is notable for being founded by Alfonso Bialetti, the inventor of the moka pot. This – plus their high standards when it comes to quality – is why they are widely regarded as the premier moka pot brand.
Cuisinox – They take pride in the fact that the only offer the best "upscale stainless steel kitchenware" and their coffee items definitely fall under this umbrella. They have received several "Best Cookware" accolades and have stated that each piece of cookware is hand-crafted.
Grosche – They aren't as famous as some of the other brands that we've talked about when it comes to coffee makers; however, this Canadian company's products are still extremely high quality. They are perhaps most well known for their humanitarian efforts; in fact, they have promised that "Every product sold provides over 50 days of safe drinking water to people in need".
Final Thoughts
If I could recommend only one stainless steel espresso maker, it would have to be the Bialetti Venus Stainless Steel Induction Espresso Maker. It has all of the features that I consider to be vital, whiles still managing to be relatively affordable as well.
The Original Bialetti Moka Express is great because it is reminiscent of Bialetti's original moka pot but since its made from aluminum, I can't recommend it over an effective stainless steel moka pot.
---