It might surprise anyone to know that caffeine is one of the most widely-used psychoactive substances in the world. However, due to its widespread use, most people aren't even aware that it's classified as a drug.
Like most drugs and other substances, caffeine has a measurable effect on both your body and mind. But if it's a drug, does that mean it's harmful? And just what exactly is happening to your body and your brain when you consume caffeine?
These are the questions we're going to tackle below, as we delve into everything you need to know about how coffee affects your body and mind.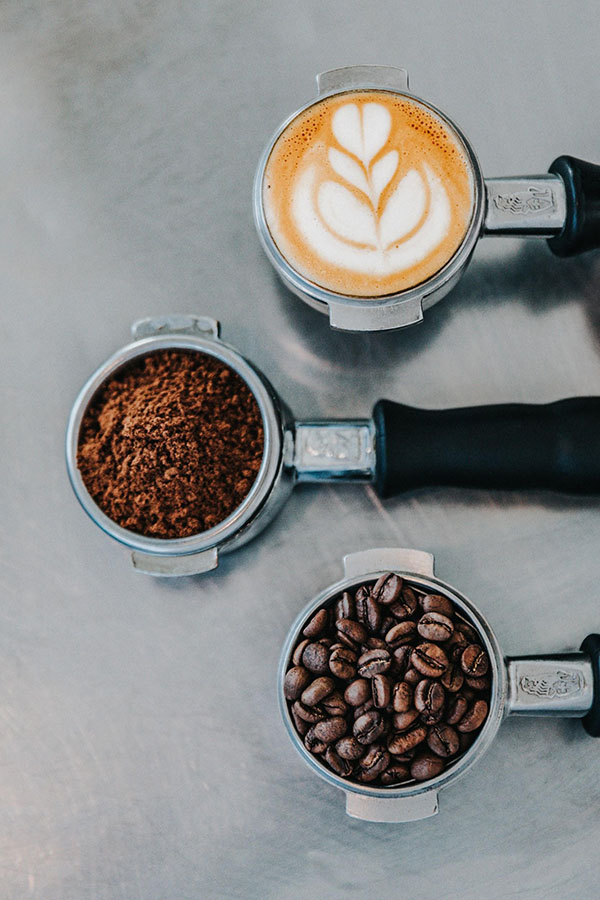 ---
The Science Behind Coffee (from Bean to Cup)
Before we dive headfirst into how coffee affects us both somatically and psychologically, let's establish a baseline of what coffee is first.
Coffee as we know it is produced from roasted coffee beans. These beans are actually seeds of berries harvested from coffee plants, the two main variants of which are called robusta and arabica. The popularity of coffee means that these beans are now cultivated in over 70 countries worldwide.
From farming to cup, coffee cultivation goes through a number of steps. The most important of these stages that transform coffee from a raw crop into black gold that fuels the working world are processing, roasting and brewing.
Coffee is quite unique in this regard. Other artisan consumables such as wine, whiskey or charcuterie rely solely on the skilled tradesmen to produce the final product. A cup of coffee, however, enlists the drinker in the production process, and requires them to finish making the drink in their own kitchen.
This final brewing process is actually quite technically important. While the area and conditions where the beans were grown matter, as does the roast, the skills of the brewer largely impacts the quality. A sommelier doesn't have to worry about spoiling a pinotage by opening it, but a barista can very easily over-extract a batch of French press.
Okay, so we know that drinking a cup of coffee is about more than simply grinding up beans and adding hot water. It's a process that begins with a seedling in a tropical climate and relies on a long chain of people – including you – to produce the perfect cup. But why go through all the effort – why are we so enamored with it?
It's no secret that coffee tastes and smells heavenly. But that's not all; many people drink coffee not only for its taste, but for its purported energy-inducing and mind-sharpening qualities. Coffee, more than any other hot drink, possesses the singularly mystic power to deliver the extra push that we need to start (or finish) the day.
The buzz that coffee produces is a result of its high caffeine content. Consuming this caffeine produces a very particular effect on our body and stimulates our minds. Take too much and you start to feel jittery, or even anxious.
But why do we feel this way? How are our bodies and minds affected? And can we really become addicted to caffeine?
Let's see what the literature has to say.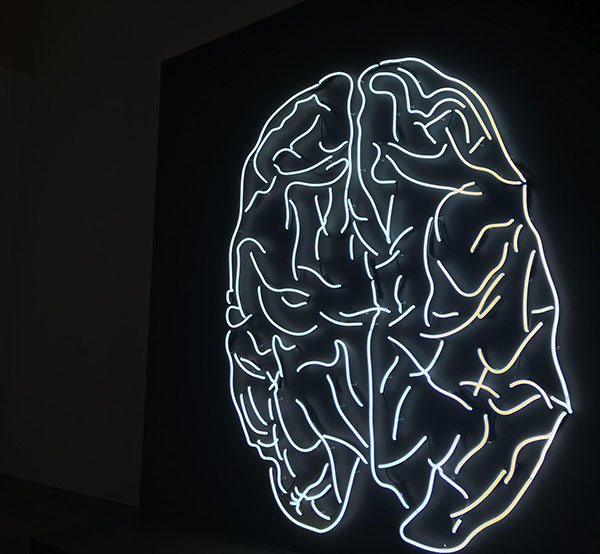 ---
How Coffee Affects your Mind
Coffee, and by extension caffeine, primarily affects the mind over the body. While your hands might shake when you've had a few too many espressos, the most prominent effects of coffee take place in the brain.
Central Nervous System
Caffeine is a stimulant, and as such acts on the central nervous system. When you consume any meaningful amount of coffee, you're going to feel more alert and awake very soon afterwards.
Caffeine is absorbed from the gut before it enters the bloodstream. Once ingested, it travels to the liver and is then broken down and processed. But where you feel caffeine first is the brain.
Here, caffeine competes with and blocks adenosine, the neurotransmitter responsible for signalling to the brain that you're drowsy. It does this by binding to adenosine receptors, effectively bullying its way in and preventing adenosine from doing the same.
Adenosine levels build up steadily throughout the day, and this is what makes you feel tired. When you drink coffee, you're effectively blocking these signals to your brain. This reduces the effect of adenosine and prevents you from feeling sluggish.
Caffeine also increases levels of adrenaline in the blood, and increases brain activity of the neurotransmitters dopamine and norepinephrine. The combination of this along with adenosine inhibition is what stimulates the brain and allows you to feel more alert and focused.
Caffeine and Dependence
You've likely heard someone at some point in their life say that they're addicted to coffee, or at the very least that they can't live without it. However, this isn't strictly true. It has some truth to it, but it largely depends on what you mean by the term "addictive."
According to Wikipedia, "Addiction is a brain disorder characterized by compulsive engagement in rewarding stimuli despite adverse consequences."
Addiction also tends to be a physical in nature, and results in a physical dependence on a substance.
In that sense coffee is addictive, as your body can crave the substance known as caffeine. However, unlike more serious stimulants such as alcohol or cocaine, being deprived of caffeine won't threaten your life, relationships or jobs. You'd be hard pressed to make the argument that someone would pawn their mother's jewelry in order to pay for a latte.
That being said, caffeine is a central nervous stimulant, and abrupt cessation from regular use will cause mild discomfort for a few days. Symptoms of caffeine withdrawal that someone might experience include:
Headaches
Fatigue
Anxiety
Irritability
Feelings of depression
And while these symptoms aren't pleasant, they lack the severity of alcohol withdrawal (for example). For this reason coffee isn't technically classed as addictive, even though it might feel like it if you're hungover and can't find a Starbucks.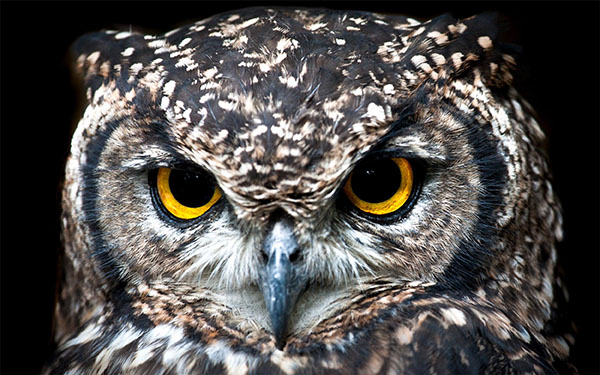 Increased Alertness and Mental Performance
As caffeine is a stimulant that acts on the nervous system, it has a direct impact on mental performance, mood and alertness. As mentioned above, it blocks adenosine and promotes the release of noradrenaline, dopamine and serotonin. These neurotransmitters are directly responsible for improving mood, cognitive function, attention and reaction time.
Studies have suggested that consuming 100mg caffeine is responsible for higher feelings of alertness, increased overall mood, and lower mental fatigue. This is likely the reason why many people find it difficult to be joyful, hopeful or optimistic before they've had their morning cup of coffee.
Increased Energy Levels
One of the main reasons that people drink coffee is in order to feel more energized. But does coffee actually increase your energy levels or simply hide the fact that you're tired? It's a question worth asking, as drinking cup after cup of coffee may just be postponing the inevitable crash.
We know that caffeine definitely blocks adenosine, a neurotransmitter that signals to your brain that you're tired. We also know it increases the levels of adrenaline in the blood, resulting in more energy. Consuming coffee therefore has the dual effect of increasing energy while also masking signs of fatigue.
Affected Sleep Patterns
You often hear warnings from people telling you not to consume coffee after a certain point in the day or else your sleep will suffer. But how much truth is there to this statement?
As it turns out, not so much, but still a little.
Your body absorbs caffeine extremely fast, but it processes it equally quickly. This processing occurs mainly in the liver and takes between five to seven hours to eliminate around half of the caffeine from your body. After eight hours the majority of caffeine is gone.
That means if you drink your coffee in the morning, the chances of it interfering with your sleep are negligible.
However, if you consume large amounts of coffee later in the day, you may find that it will disrupt your sleep patterns. This varies depending on the amount of coffee consumed and your metabolism. However, once the coffee has been processed by your body, you'll be able to sleep soundly without issue.
---
How Coffee Affects your Body
While coffee and caffeine primarily have an effect on the brain and central nervous system, they also have various effects on the body.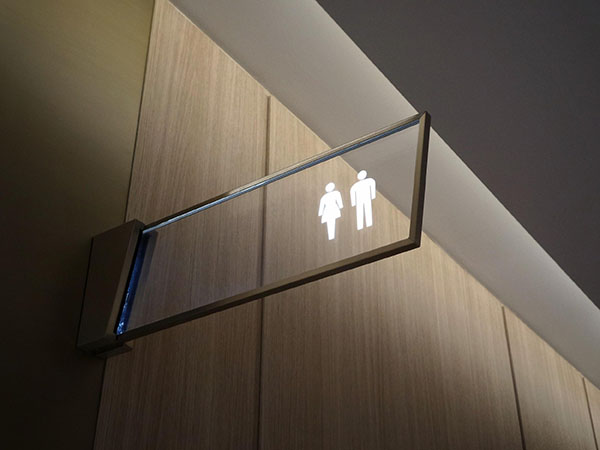 Digestive System
Coffee, as most people know, is one of life's great laxatives. Not only do many people drink it for its restorative qualities, but also to get things moving first thing in the morning.
As an acidic beverage, coffee increases the amount of acid present in the stomach. This may manifest in unpleasant symptoms such as heartburn or an upset stomach. If you suffer from gut problems such as gastritis or acid reflux, drinking large amounts of coffee over a prolonged period may exacerbate these conditions.
And while coffee is famous for the bowel movements it induces, it's also responsible for an increase in urination shortly after consumption. This is because extra caffeine doesn't get stored in the body; it gets processed in the liver and then exits through your urinary tract.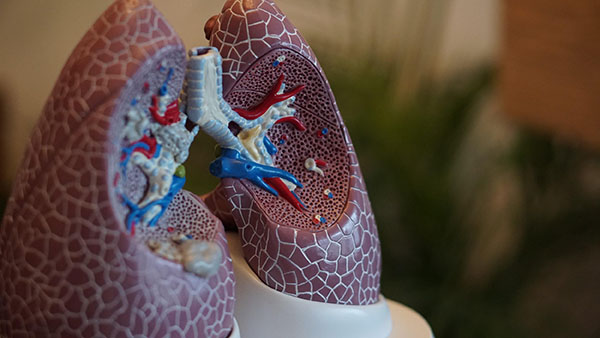 Circulatory and Respiratory Systems
If you're like any of us at Caffeine Fiend, then coffee definitely takes your breath away. But seriously, an overdose of caffeine can actually cause some breathing and heart trouble.
This isn't a very common side effect, but some people with certain health conditions will experience shortness of breath after consuming caffeine.
Caffeine also has an effect on your blood pressure. Due to an increase in adrenaline and a temporary block on the hormones that widen your arteries, caffeine can temporarily cause your blood pressure to rise.
Most people have nothing to worry about as these effects are short lived. But those with hypertension, arrhythmia or other heart-related diseases, might want to consult their doctor before binging on coffee. In some extremely rare cases death can occur.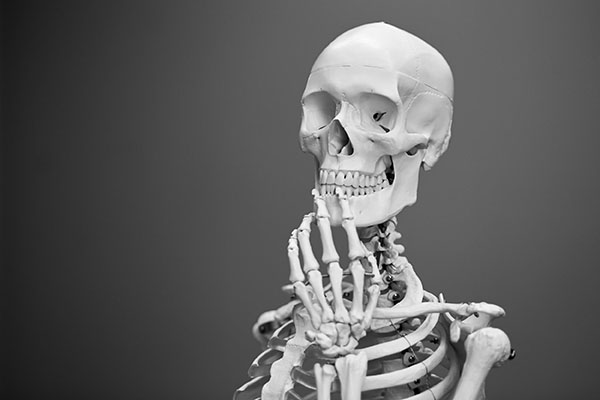 Skeletal and Muscular Systems
Consuming ordinary to moderate amounts of coffee won't affect you in any noticeable way. However, large amounts of caffeine may affect the way calcium is absorbed and metabolised in your body. The may contribute to certain bone diseases such as osteoporosis, in which bones become thin and poros.
Excess caffeine consumption may also cause your muscles to twitch, although it should be pointed out that this isn't a cause for concern.
Reproductive System
Caffeine can have some pretty significant effects on the reproductive system, especially if you're already pregnant.
As discussed above, caffeine enters the bloodstream through the stomach, but it can also cross into the placenta. If you're pregnant, this can result in changes to your developing baby's heart rate and metabolism. In extremely rare cases, caffeine can result in decreased fetal development and even miscarriages.
That being said, a little caffeine during pregnancy is generally considered to be quite safe.
There's some evidence to suggest that too much caffeine can have an adverse effect on actually getting pregnant. According to the Mayo Clinic caffeine consumption should be limited to between 200 and 300 milligrams per day if you're trying to conceive. The reason for this is that large amounts of caffeine can potentially interfere with estrogen production.
---
Coffee Hacks – How to Get the Most Bang for your Cup
Now that we know the ways in which coffee affect both the body and the nervous system, is there something we can do with this knowledge? Can we lever it to our advantage in order to confer benefit to our everyday life? Science says yes.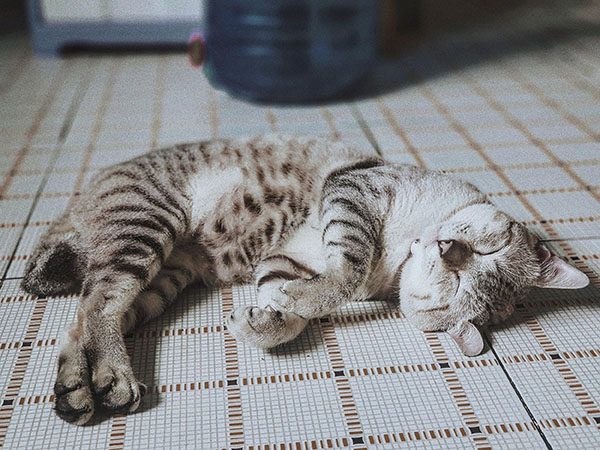 Drinking Coffee Right before a Nap
Drinking coffee before a nap might sound a little stupid on paper. After all, coffee and the caffeine it contains has a reputation for keeping even the sleepiest people on their feet. However, many people actually stand by the fact that drinking coffee before a nap is the key to an incomparable surge in energy.
The logic goes that by drinking coffee right before a nap you're helping your body get rid of adenosine, the chemical we discussed that promotes sleep. When you sleep, your body gets rid of adenosine, so by drinking coffee right before a nap, there's less of it for the caffeine to compete with.
This means more caffeine can more directly affect your brain and thus make you more alert.
Keep in mind that timing is everything here. You have to drink your coffee right before you go to sleep and before the caffeine has a chance to kick in. Leave it too late, and you'll just be buzzing with your eyes closed.
And then there's the duration of the nap. Many scientists propose that after consuming caffeine you should nap for no more than approximately 15–20 minutes. The reasoning is because that's the general amount of time that it takes for caffeine to kick in, and for you to drift into a deep sleep.
If you happen to pass into that deep sleep zone and wake up during it, you'll be way more disorientated that before you napped.
The last thing to consider the amount of caffeine you consume. Obviously downing four cups of coffee and then trying to sleep is not going to be a good idea. When it comes to coffee naps, less is definitely more.
There's actually been some research done on this and the optimal amount tends to be about 200mg of caffeine. That equates to about two cups of coffee. Remember that before you brew an 8-cup batch of French press.
---