The streets (or the skies) may not be filled with the flying cars that Back to the Future predicted that we would have; however, there are still some benefits of living in the 'far-flung future' of 2020. Subscription delivery services may not be as ubiquitous as we'd like but as a whole, they are an incredibly convenient convenience of today's modern world.
Driftaway Coffee is by no means the first coffee subscription service but that's not crucial. It is not important who did it first, what's important is who does it best.
Driftaway Coffee has been generating buzz in the industry for some time now, so it's likely that you're wondering if there is some truth behind all the hype. Let's help you figure out if a Driftaway Coffee subscription is worth it or if you're better off spending your money with someone else.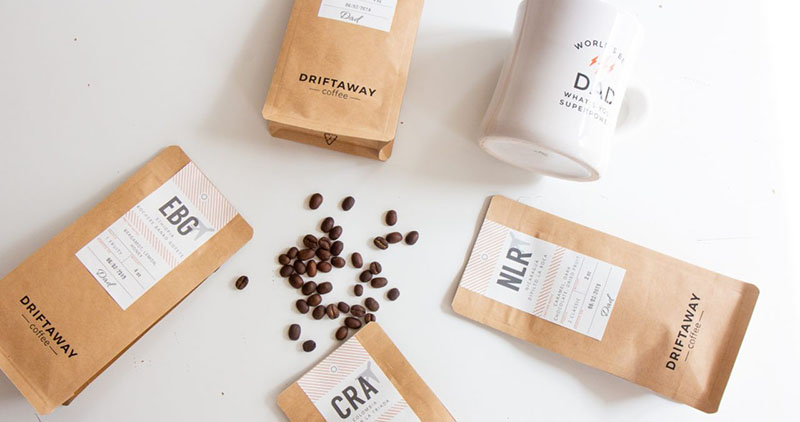 ---
An Overview Of The Driftaway Coffee Service
If you've tried other subscription box services in the past – like Blue Apron or Dollar Shave Club – then you should have a general idea as to how a service like Driftaway Coffee works.
As we stated before, convenience is the name of the game. One of the main draws of a service such as this one is the fact that premium quality coffee is delivered right to your doorstep.
Since coffee preferences can differ drastically from person to person, Driftaway will first give you a tasting kit of four coffee profiles. You will then rate each one in an effort to create your personal taste profile, which Driftaway will then use to pick out coffees that fall in line with your preferences.
What You Want From A Coffee Subscription VS What They Offer
By virtue of earnest competition, no two businesses, brands, or services, have ever (or will ever) truly be equal. This principle applies wholeheartedly to coffee subscription services.
Some offer a more comprehensive selection of products, while others try to specialize and go all in on a specific niche. Also, both quality and price can vary wildly.
What Type Of Coffee Is Right For You?
Are you an arabica admirer or a robusta rebel? In most cases you will find that coffee subscription services will offer arabica beans – understandably so because that is where the demand is.
Another question that you need to ask yourself is if you prefer single origin coffees or if you're open to experimenting with blends.
How Frequently Are You Going To Need Coffee?
If you're the only coffee drinking in your household, then you probably won't need to have coffee delivered as frequently as a coffee-loving family of four would.
Most of the popular coffee subscription services are fairly flexible when it comes to the frequency of deliveries. Usually with schedules that range from once a week to once a month.
Who Is In Charge Of The Decision Making?
Are you a perfectionist who needs to personally make every decision or are you willing to defer to an expert and allow them to send you their recommendations?
Generally, coffee subscription services will fall squarely into one of these two camps. However, there are those that will take your tastes, feedback, and preferences into account and then send you recommendations based on those factors – the best of both worlds.
How Much Coffee Are You Going To Need?
A coffee subscription service may exclusively offer the "standard" 12 oz bags, while may offer ones that are smaller or larger.
Generally, if you're ordering from a relatively well-known coffee subscription service, then it is highly likely that they will offer a varied selection of sizes.
What Is The Level Of Their Roast?
In our experience, a significant amount of coffee subscription services tend to offer a single roast style. So, if what they're offering isn't your preferred choice, then you may just have to take your business elsewhere.
That being said, in recent years there has been an increase in coffee subscription services that offer a variety of roasts.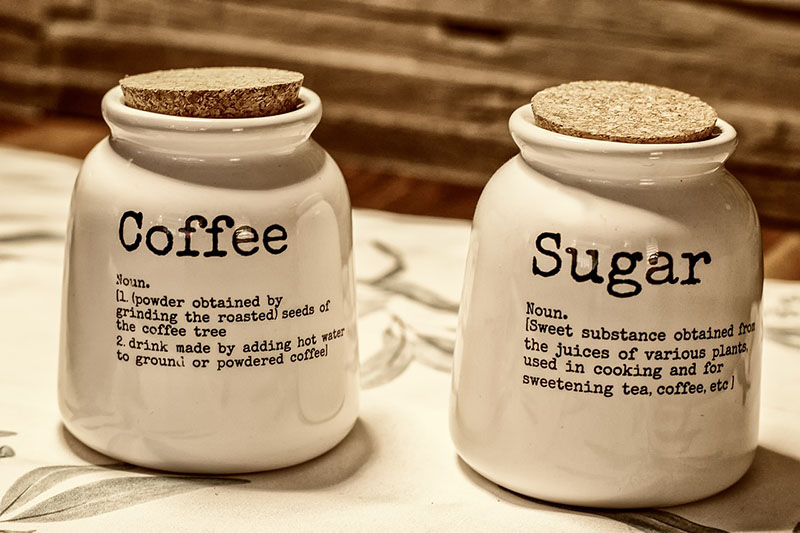 ---
Here's What We Think Of The Driftaway Coffee Subscription
Getting a coffee subscription from Driftaway is both quick and straightforward.
There is no confusion as to what you're ordering and all of their pricing is plainly laid out for easy comparisons.
The Driftaway Coffee Tasting Kit
After you've gone through the initial subscription process, the first shipment that you'll be receiving is the aforementioned tasting kit. The Driftaway Coffee tasting kit is the avenue through which you're going to establish your predilections.
"We believe that tasting is the only way to figure out what coffee you like."
We have to say, we were fully expecting the options on this "taste profile" to simply be binary – that is, a basic like or dislike metric. This is the fundamental set of choices that they provide; however, in addition to this, Driftaway also gives you the ability to submit comprehensive tasting notes and observations.
"All subscriptions start with a tasting kit of four coffee profiles."
The Driftaway coffee tasting kit simply consists of four, relatively nondescript, 2 oz. bags of freshly roasted coffee beans. These are four different types of single origin coffee beans that can be placed into distinct taste categories.
Don't be alarmed by the size of these bags; Driftaway only uses this 2 oz. size for its tasting kit. We'll dive deeper into the size options in a minute but first let's take a look at the specifics of the tasting kit.
Fruity
This is a light roast option that is made up of coffees from East Africa (Kenya, Ethiopia, etc.). While this category may be classified as "Fruity", its flavors can actually be separated into three groups – fruity, floral, and sweet notes.
Classic
This is a medium roast option that is made up of coffees from both Central American (e.g. Costa Rica) and South American (Brazil) countries. As the name suggests, these have that "standard" coffee taste that most coffee drinkers are used to. The flavors can be separated into three groups – nuts, sweets, and chocolates.
Balanced
This is a light-medium roast option that is also made up of coffees from Central and South American countries. The flavors can be separated into three groups – chocolates, sweets, and citrus.
"The quintessential Balanced coffee is one from Guatemala, where high altitudes create rich and complex flavors."
Bold
This is a medium-dark roast option that has a more diverse selection of coffee origin locations (e.g. Peru, Uganda and Papua New Guinea). The Bold category has a more diverse selection of flavors, with chocolates and sweets being the two most distinct groups.
Comprehensive Subscription Options
"Choose from a variety of sizes and replenishment frequencies to customize your subscription to how much you consume."
In our opinion, this is one of the key places where Driftaway Coffee truly shines. At the time of writing, Driftaway currently offers four different sizing options – 7 oz./14 cups (solo), 11 oz./22 cups (doppio), 16 oz./32 cups (1 pound), and 32 oz./ 64 cups (2 pounds).
Any of these four sizing options can be combined with any of the three shipping frequencies – once a week, once every two weeks, or once a month. You can also choose to pay for a six month plan or simply pay for each shipment individually.
There is nothing outlandish or truly exceptional about these subscription options but honestly, there doesn't need to be. The fact of the matter is, that even as a relatively small roaster, Driftaway's subscription options are on par with a lot of their biggest competitors.

Pricey or Affordable?
This is without a doubt one of the most influential factors that a lot of potential customers take into account when deciding on a subscription service.
How much is this recurring payment going to be, and is it worth it?
As you would expect, paying for a six month plan is significantly cheaper than going with a "pay per shipment" billing schedule. In addition to this, buying bigger bags provides noticeable savings as well.
At the time of writing, you could purchase:
32 oz. at $14.73 per pound
16 oz. at $18.86 per pound
11 oz. at $24.73 per pound
7 oz. at $27.73 per pound
Overall, we were to compare their pricing with their competitors, we would have to rank Driftaway Coffee at the upper-middle region of the price range.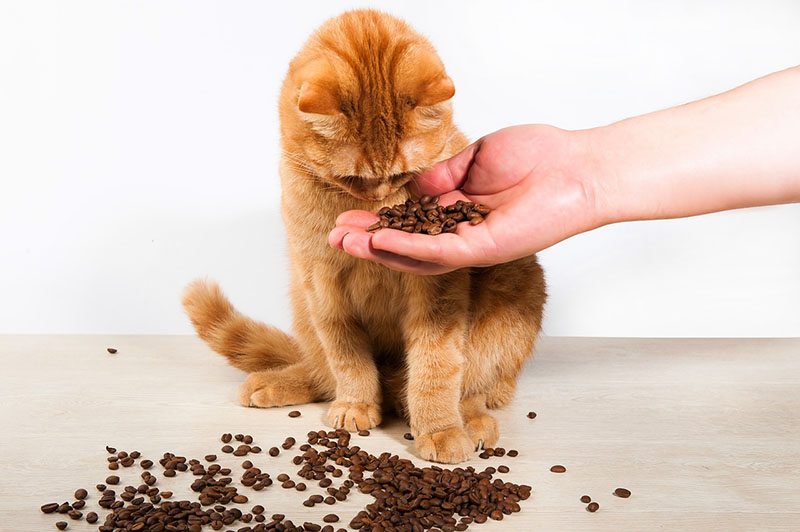 Other Things Worth Noting
Driftaway isn't just seeking to make a profit off of the coffee industry, they are also making an effort to sustain its development as well. They have made a commitment to help support "the future of coffee" and long term coffee sustainability by donating $0.05 to World Coffee Research for every pound of coffee sold.
Speaking of roasting, Driftaway Coffee roasts once a week (every Sunday), so freshness is guaranteed for every shipment.
Also, each shipment that you receive though your Driftaway Coffee subscription includes a postcard that gives you more information about the coffee's story – where its coming from, what makes it so remarkable, and who's growing it.
---
Driftaway Coffee's Final Ranking
In our opinion, Driftaway Coffee is a good choice for coffee lovers that value both convenience and freshness.
By far, the most flawless and memorable parts of the Driftaway Coffee experience are; the comprehensive nature of the tasting kit and how in depth you can go when creating your personal taste profile.
They aren't offering any services that are truly groundbreaking but in all honesty they really don't have to. Their pricing is fairly competitive, their subscription options are comprehensive, and they have a decent selection of coffees that is consistently growing.
Total Score
i

Our definitive ratings for the Driftaway Coffee Subscription
It has a good variety of bag sizes and subscription frequencies to choose from

Driftaway Coffee is at the upper-middle region of coffee subscription price ranges

It has a decent variety of coffee beans/roasts to choose from

We think Driftaway Coffee's User Experience is excellent