Updated on 6/29/2020

When you're on a budget, it's tough to find a coffee gift that's both useful and sincere. It's likely that the coffee-obsessed friend or loved one in your life has every piece of gear under the sun, both cheap and expensive. This makes finding the right gift quite a challenge.
Luckily for you, we turned over every rock on the internet to find some of the most unique gifts that are under $20 for coffee lovers out there. Some are cute, some are practical, but almost all of them are brewtiful.
If you have a friend or loved one who's absolutely obsessed with coffee but you can't afford to buy them the latest and greatest espresso machine for their birthday, then this list is for you. We searched low and high to find the most affordable and thoughtful gifts for the coffee lover who has it all. So if payday is still a few weeks away but you want to spoil that special someone, look no further than these gifts for coffee lovers under $20.
Gifts for Coffee Lovers Under $20:
Our Top 10 Countdown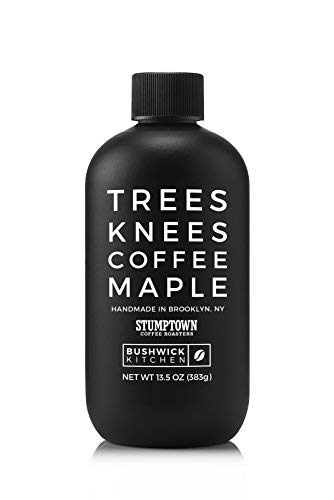 It might sound like an odd combination at first, but coffee and maple syrup actually go together fantastically. If you know someone who's an absolutely caffeine fiend and who also enjoys ice cream or Canadian bacon, then this gift is right up their alley.
Created with rich maple syrup from the Catskill Mountains and infused with Stumptown Coffee Roasters Hair Bender Blend, the Trees Knees Coffee Maple Syrup by Bushwick Kitchen is a tasty revelation that no coffee drink could turn down.
There's nothing worse than pouring a fresh cup of coffee, sitting down to work and then getting so distracted that you let your coffee run cold. It's enough to drive anyone to drink… or at least to sigh in frustration and make a fresh batch of coffee.
That feeling is now a thing of the past. The Mr. Coffee Mug Warmer ensures that you will never have to taste disappointment in a tepid cup of Joe ever again.
The mug warmer is extremely portable – you can plug it in at home or bring it with you to the office. It's equipped with an indicator light to let you know when your coffee is hot, meaning you'll always be drinking your coffee at the optimal temperature. The future is now, and it's warm.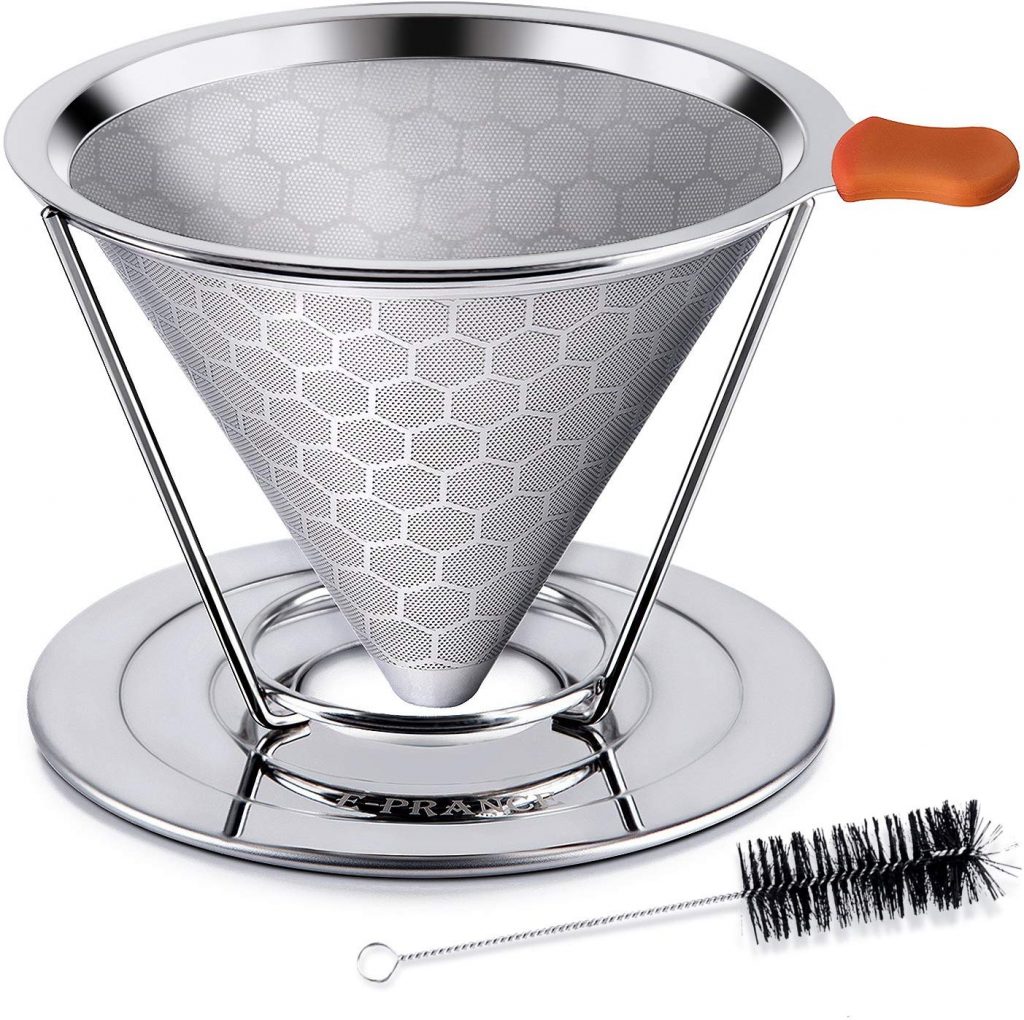 If you're even a partial coffee snob then you have definitely had a pour over or two in your lifetime. And while this is a great way to drink coffee, the use of paper filters is inherently wasteful.
For the conscious coffee connoisseur out there, we propose the E-PRANCE Honeycombed Stainless Steel Coffee Filter. Made from stainless steel, the E-PRANCE allows you to make wonderful filtered coffee again and again without ever having to burn through multiple filters.
The double layer mesh ensures that coffee grounds will be kept out of your brew, and the sealed tip means no more embarrassing spills while pouring. Best of all? It's easy to clean, so you can get started on that next batch in no time.

Know someone who has a penchant not only for good coffee, but rum and bourbon too? Then you'd be crazy not to set them up with a bottle of El Guapo Chicory Pecan Bitters.
Made from Louisiana pecans and freshly roasted Congregation Coffee, these bitters are a flavor wonderland bursting with the taste of coffee, chicory, pecans and cinnamon. They're the perfect accompaniment to cocktails such as an Old Fashioned or a Negroni.
What's more, you only need a couple of drops to take your average beverage to the next level, meaning this is a gift that will last.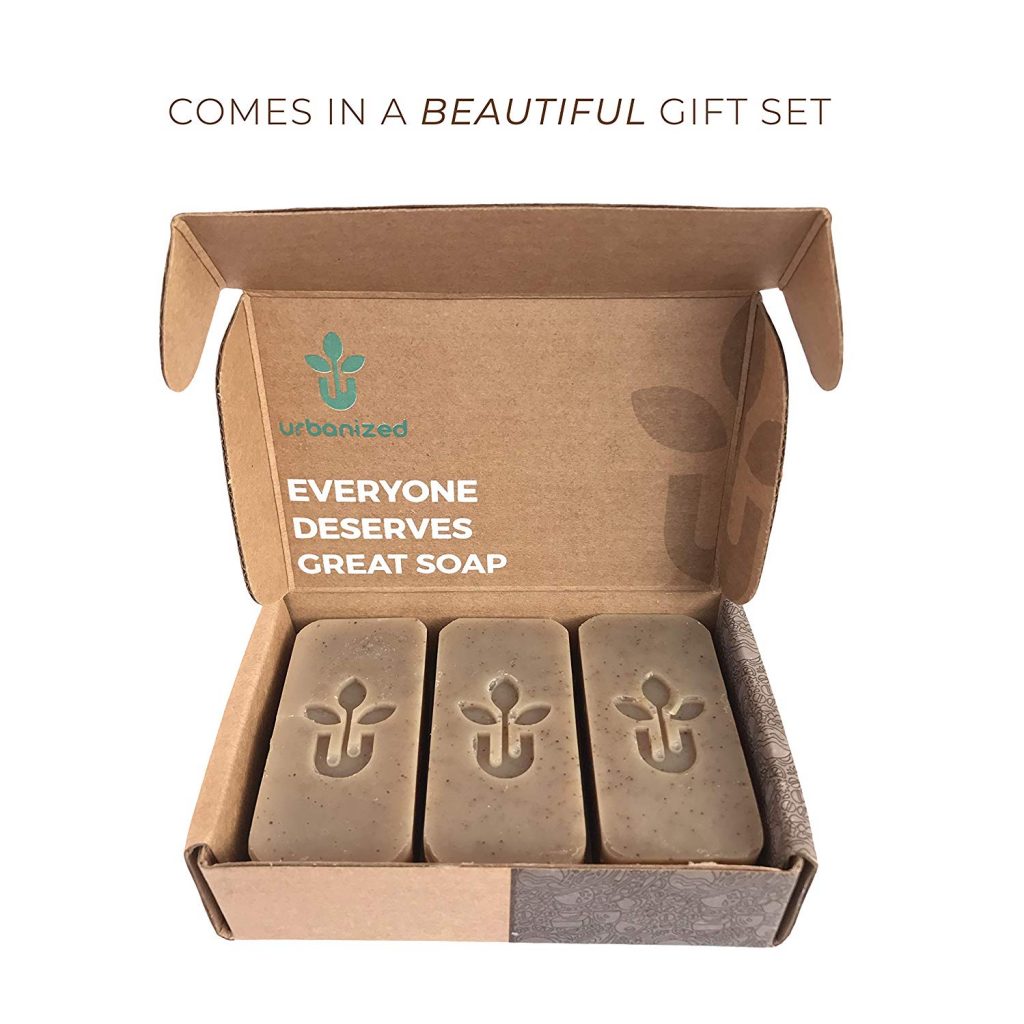 Let's be honest, we all know that one friend who could use a bar of coffee soap to not only get up in the morning, but help freshen up before work. If that's the case then this handmade coffee exfoliating soap by Urbanized is the ideal gift for coffee lovers under $20.
Made from all natural, organic and vegan ingredients, this soap is not only free from toxins and harmful ingredients such as palm oil, it's also a wonderfully organic and soothing body exfoliator. The main ingredient in the soap is coffee, which helps helps remove toxins from, firm up and whiten the skin.
Not only does the soap use the magical ingredient of coffee to wonder dermatological magic, each bar is homemade, removing the need for additional processing.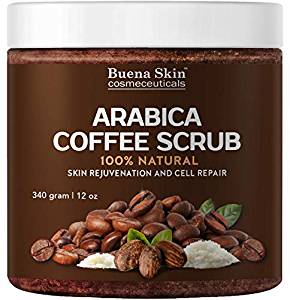 Did we mention that coffee is a magical ingredient when it comes to skin care? Nowhere is this more evident than Buena Skin's Arabica Scrub.
Comprised of caffeine from only the finest Arabica beans and organic Kona coffee, the Arabica scrub is adept at improving the appearance of skin imperfections such as cellulite, stretch marks, varicose veins, acne and eczema.
If you have a friend who is absolutely obsessed with their beauty regimen, then this is no doubt a wonderful and thoughtful addition to their range of products. And after all, after drinking the stuff, who wouldn't want to rub coffee all over their body?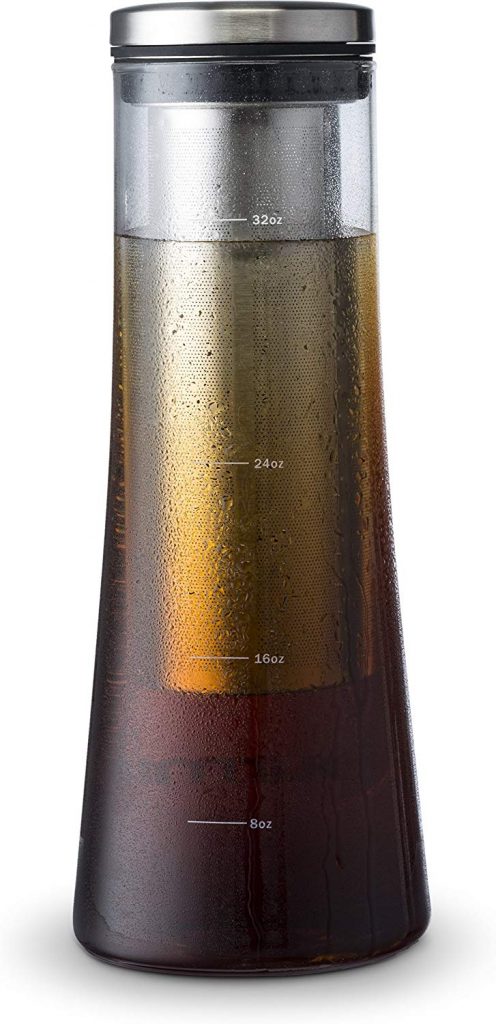 Spoiler alert – this gift crosses the cost threshold of $20, but we thought it was so useful (and still very reasonably priced) that we couldn't not include it. With cold brew coffee seemingly the words on everyone's lips this summer as they ordered this daily brews, this Cold Brew Infusion Bottle is the perfect drink for someone who wants to make it themselves.
It couldn't be easier to use. Simply fill the the central steeping column with coffee grounds, fill it to the top with water, and then let it steep for 12 to 24 hours. Once you've reached your desired strength, withdraw the steeping column and your drink is ready to go!
This gift is not only super useful but it looks great too. The design is sleek and attractive, and would be easily fit with most kitchen decor. The bottle's construction of heavy duty borosilicate glass and stainless steel means it's unlikely to break anytime soon either.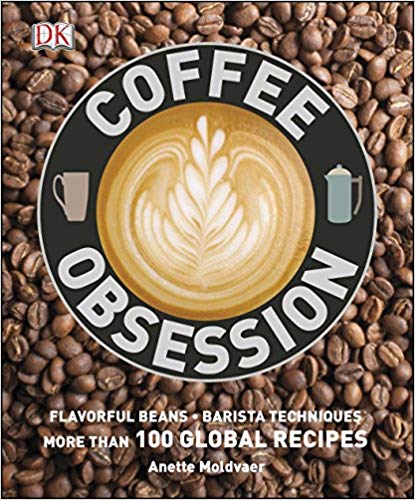 What do you get the coffee nerd who has everything – more knowledge about coffee! Seriously, it can never hurt to know more about coffee, where it comes from and the production process behind it. Coffee Obsession does just that – taking the reader on a journey of coffee-producing nations around the world, and different styles and methodologies of brewing coffee.
According to the bio: "Through clear step-by-step instruction, Coffee Obsession will teach you how to make latte, cappuccino, and other iconic coffee styles as if you were a professionally trained barista. With more than 130 classic coffee recipes to suit every taste, detailed flavor profiles and tasting notes, as well as recommended roasts from around the world, Coffee Obsession is like nothing else out on the market."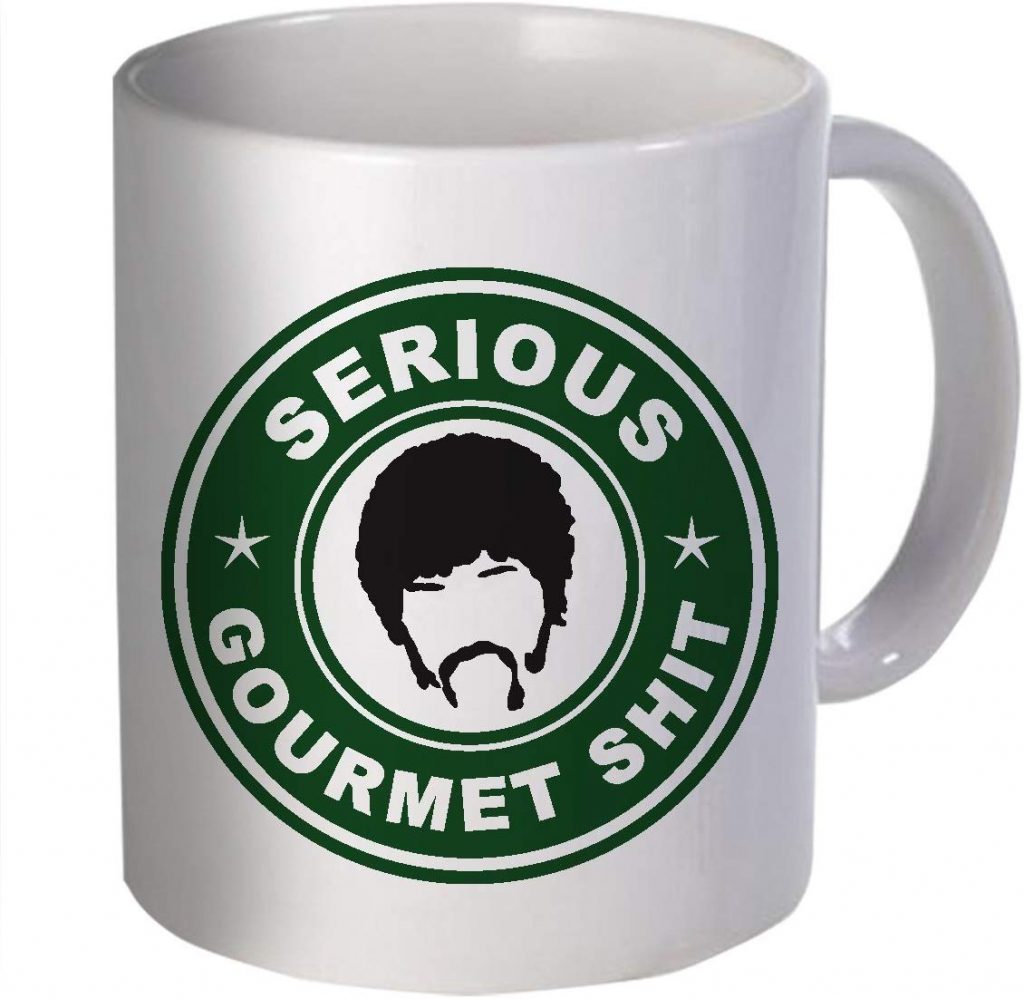 If you have a friend who loves coffee and enjoys the film Pulp Fiction – which should be pretty much all of your friends – then this novelty coffee mug will go down a treat. Featuring a silhouette of the character Jules Winnfield and his famous and oft-quoted line, "this is some serious gourmet shit!", this mug will appeal to die hard film nerds and coffee addicts alike. 
You don't have to be exclusively into Tarantino films to enjoy this, however. This is the type of gift that will go down well on birthdays or other minor celebrations. At the very least it will produce a chuckle every time someone pours a hot cup of coffee in the morning.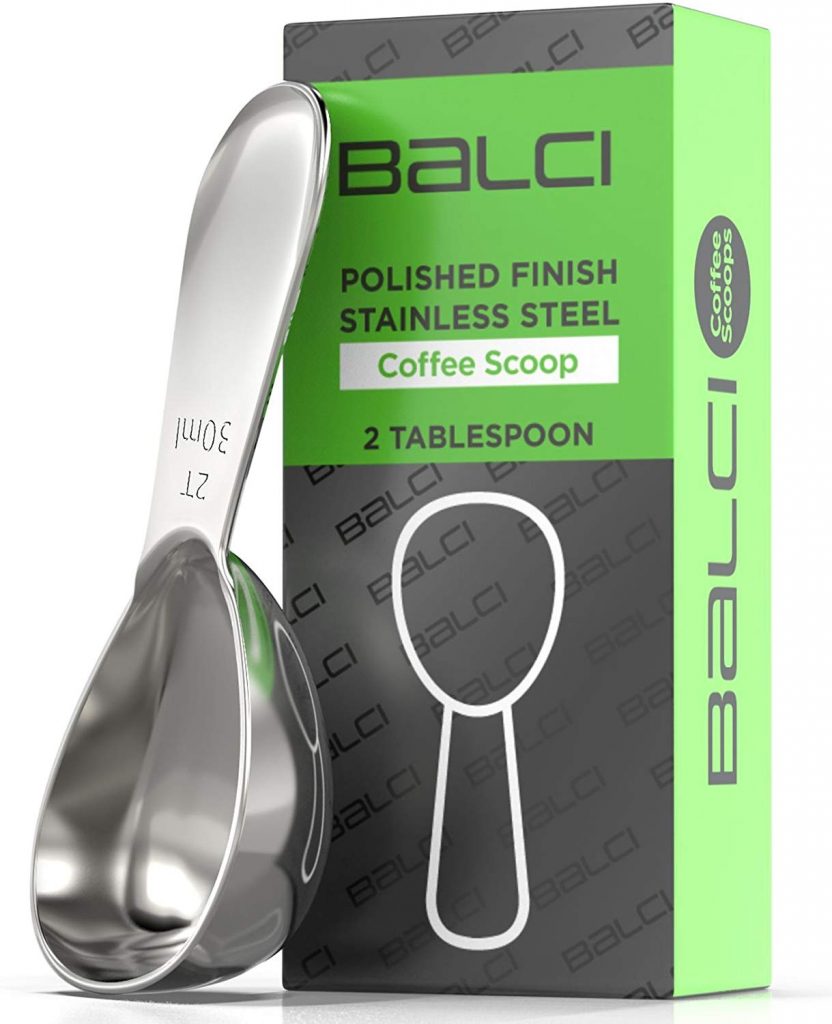 To create a good cup of coffee you have to be unerringly precise. While the beans are the most important factor, being able to accurately measure all of the contributing elements is going to have a considerable effect on the final product. It's for that reason that this stainless steel coffee scoop from BALCI is an extremely thought gift for coffee nerds.
Crafted from a solid piece of stainless steel, this scoop is designed to last. It also makes cleaning it super easy regardless of how many different types of coffee you use it with.
This scoop ensures that you will get exactly two tablespoons of grinds every time you dip into a packet. This means you can accurately measure the exact amount of grounds you want to add to your drinks, giving you very precise control over the brewing process. The scoop is also designed to fit inside both canisters and bags, allowing it to be stored very easily.

Gifts for Coffee Lovers Under $20:
4 extra Honorable Mentions
While the above items were indispensible gifts for coffee lovers under $20, we also found quite a few that, while they didn't make the main list, still deserve an honorable mention: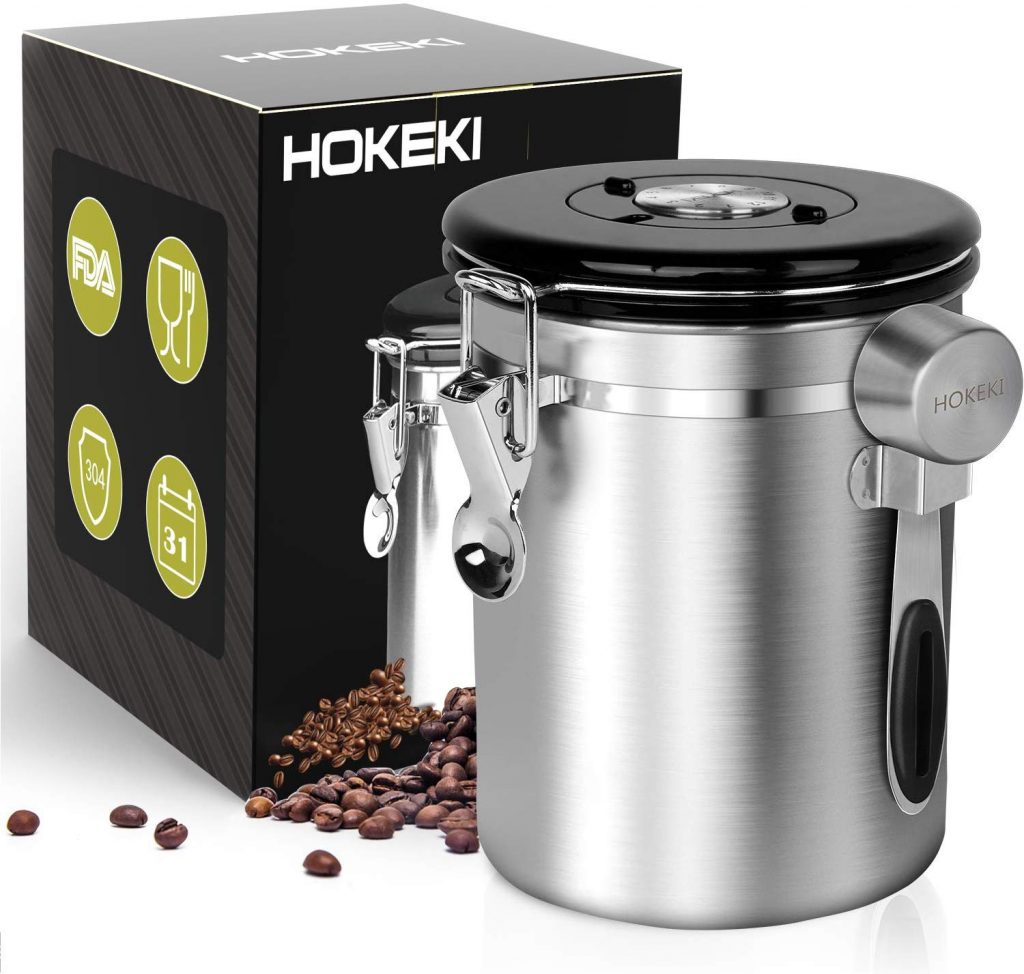 Just because your friend might be a coffee lover, doesn't mean they have the best coffee etiquette. If you know someone who is still using a clothes peg to keep their coffee bags sealed shut, show them the light with this stainless steel coffee container from HOKEKI.
This container will help keep coffee fresh for weeks or even months after it's been opened. It comes equipped with a numerical tracker that lets you keep track of the expiry date and prevent waste. It's also equipped with a one-way CO2 valve that keeps air out and prevents your grounds from being oxidized.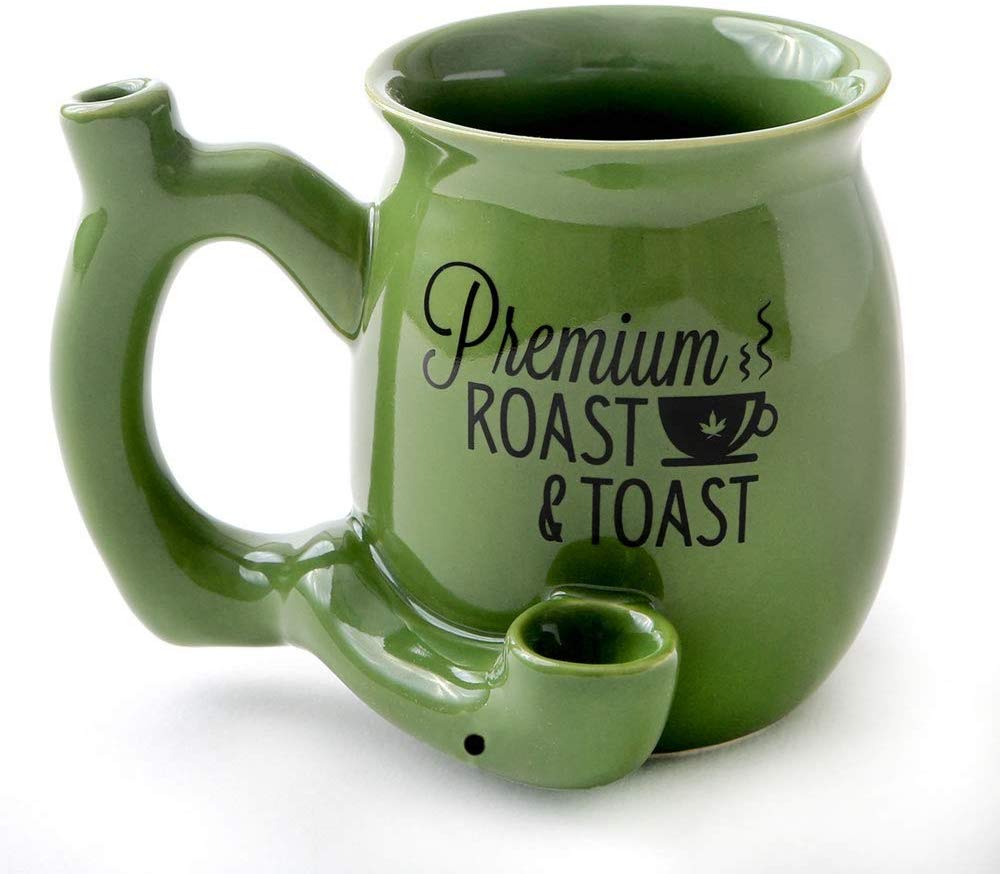 Do you have a friend who enjoys smoking and drinking coffee, maybe at the same time? Then this Roast and Toast novelty mug by Fashioncraft, one of our cheekier gifts for coffee lovers under $20, is for them.   
Made from ceramic, this mug comes equipped to carry both a delicious cup of coffee, and a small bowl for smoking tobacco or some other herbs in the morning. Keep in mind that this is a gift for adults only, so plan accordingly before you buy it for your baby nephew.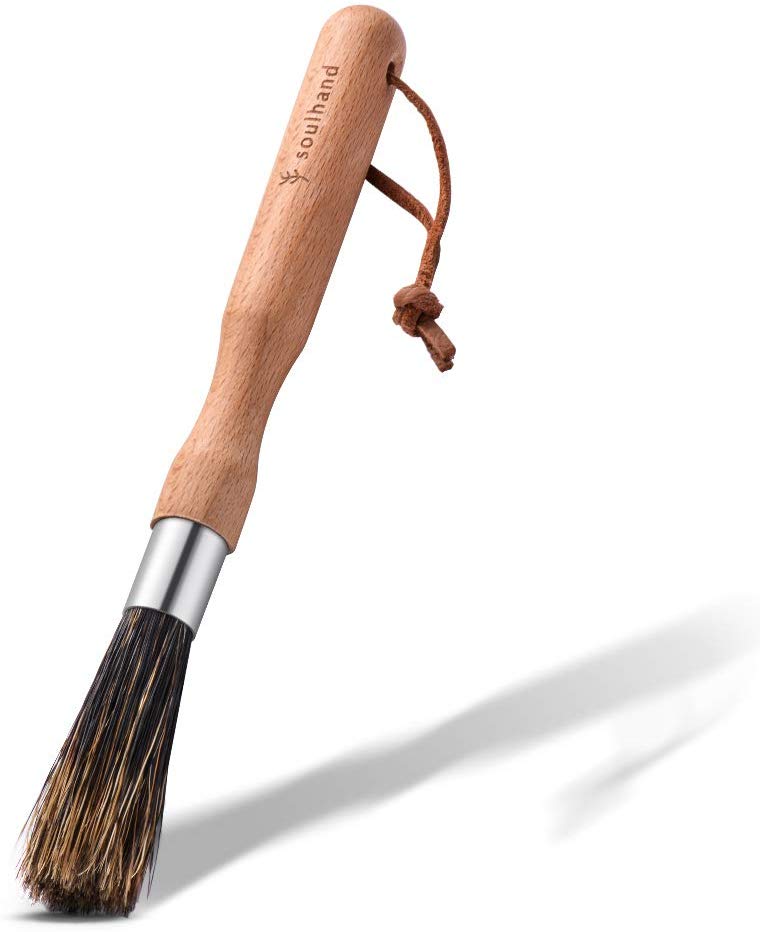 Let's be honest, drinking coffee can sometimes be a dirty habit. Between grinding beans, packing a French press or Aeropress and filling up coffee mugs, coffee grinds tend to get into the hardest-to-reach nooks and crannies. This grinder cleaning brush from Soulhand changes everything.
Constructed from premium grade wood and soft boar bristles, this little brush is equipped to clean almost any piece of stubborn coffee equipment. Whether you want to get deep into the workings of a grinder or dust off an espresso machine, Soulhand's brush makes staying on top of your coffee cleaning regimen a breeze.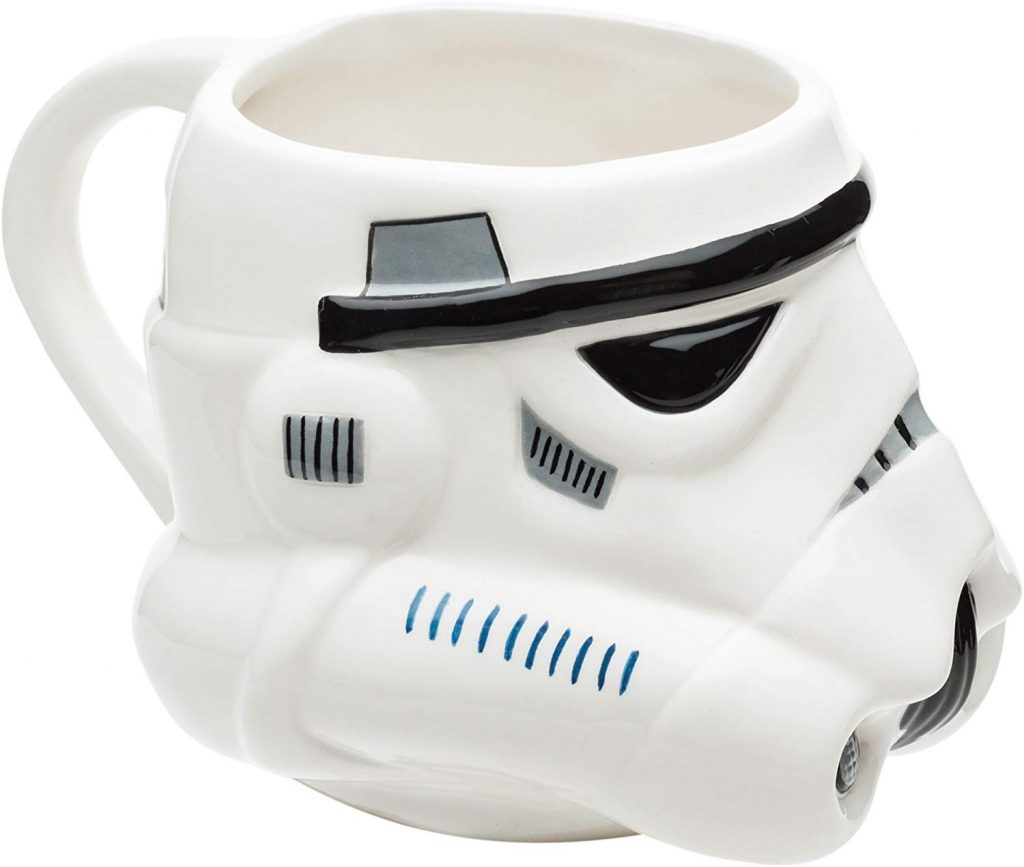 Who said that coffee and Star Wars don't go together? Probably no one, but in case you needed proof then here it is. This Storm Trooper mug is ideal for anyone who feels like a Wookie before they get their cup of coffee in the morning. (If you're a fan of custom coffee mugs, Zak Designs has so much more to offer)
The mug is hand-painted to look like one of Darth Vader's infamous soldiers, and would make an ideal collectible for anyone who's interested in the film series or loves a good cup of coffee in general. Don't sleep on this one, and may the Force (of caffeine) be with you.

---