You've been shopping around for a pour over coffee maker and you finally found the perfect one. Now all you need is the perfect gooseneck kettle to go with it.
Online shopping may be convenient – especially when it comes to all things coffee related – however, many times there is an oversaturation of products and this means that making a choice is oftentimes difficult.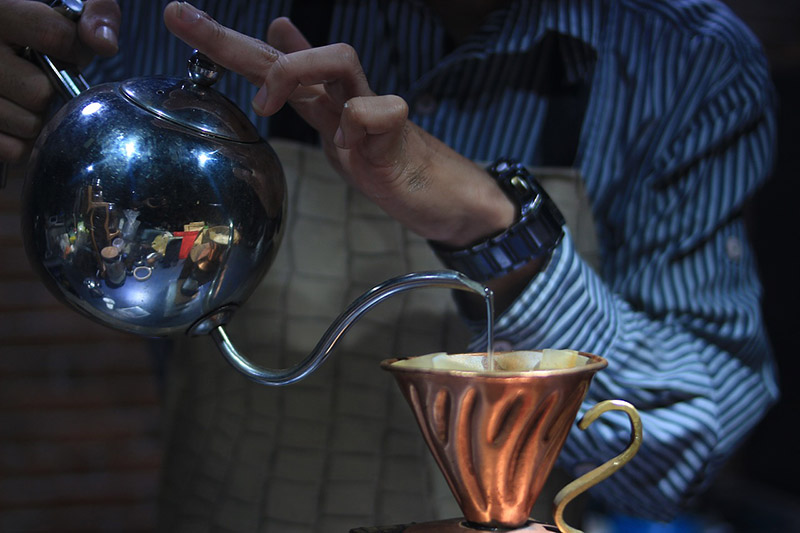 There are countless gooseneck kettles out there, but the last thing that you want to do is buy a gooseneck kettle that can't give you an efficient pour or one that starts to corrode after a few months of use.
We've sifted through all of the trash and shoddy craftsmanship so that you don't have to. Here's what we consider to be the best pour over kettles out there.
---
Pore Over This List of Our Top 5 Pour Over Kettles

Gooseneck Kettle & Price

Caffeine Fiend Award

Coffee Gator Pour Over Kettle



Check Latest Price

Best All-Rounder

Bonavita Variable Temperature Electric Gooseneck Kettle



Check Latest Price

Best Features & Specs

Ovalware RJ3 Stainless Steel Drip Kettle



Check Latest Price

Most Capable Budget Option

Kalita 52073 Wave Stainless Steel Drip Kettle



Check Latest Price

Favorite Design

The Definitive Gooseneck Kettle Buying Guide
If you haven't figured it out by now, gooseneck kettles get their name because of their long and narrow neck.
You don't need to buy the one with the most gooselike neck; however, there are certain factors that you should consider if you're going to be purchasing one of these kettles
Materials That Are Used
This may seem like a no-brainer but it still needs to be mentioned. Some materials are just better than other when it comes to making a pour over kettle (and other types of cookware).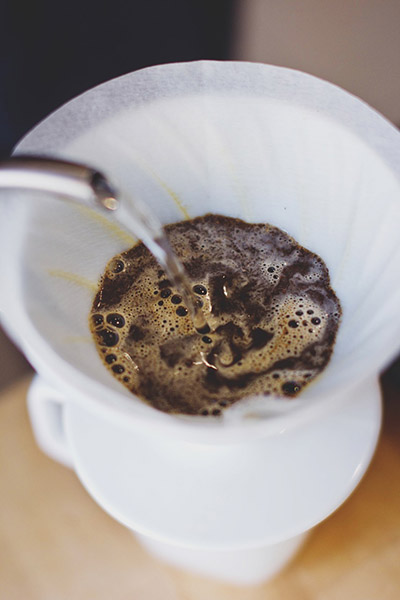 With metal cookware (like pour over kettles) the two main thing to keep in mind are a materials durability and it susceptibility to rust. If you're buying metallic cookware, it is usually safe to just go with stainless steel. It has a relatively high level of durability and rust resistance.
How Much Can You Fill It Up?
Compared to a lot of other factors, this isn't really a deal breaker. This is because you'd be hard pressed to find a gooseneck kettle that holds less than 25 oz. (usually capacity is somewhere in the 30s).
There are larger 40 oz. or more options out there if you're brewing for family or friends.
What's That Flow Like?
When you're using a pour over coffee maker, the consistency and speed of your flow are two factors that spell the difference between having a perfect cup or an average cup. Some pour over kettles will give you a slower pour, some will give you a more even pour, and some will be more responsive to how you change your pouring angle.
Ideally, you'll want a pour over kettle that pours evenly and also has a relatively slow pour rate. This obviously isn't a try before you buy scenario and that's why we've provided you with a selection of gooseneck kettles that will pour nicely.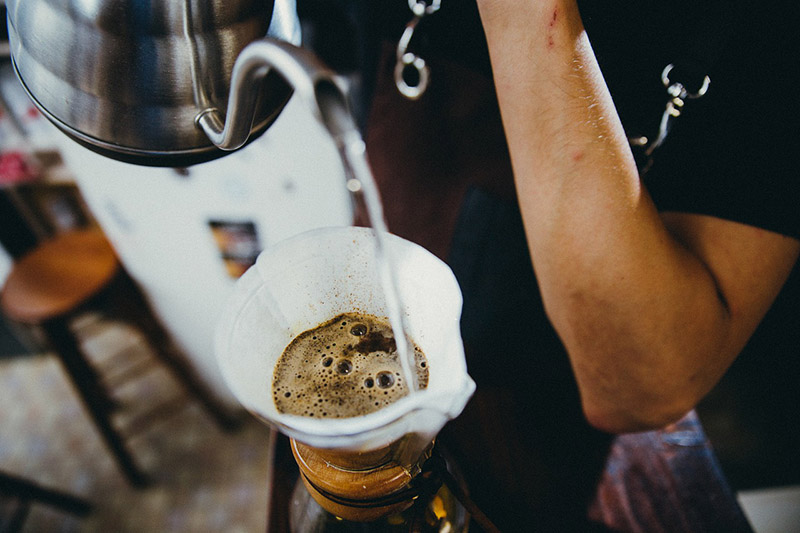 Is The Kettle's Handle Comfortable to Handle?
Using a pour over coffee maker and a gooseneck kettle requires patience. However, it is understandably hard to be patient and have a consistent pour if the kettle that you're holding is causing you a considerable amount of discomfort.
Don't be surprised if you find a gooseneck kettle that has the perfect spout but also an atrocious handle that was just slapped onto the design as an afterthought. Thankfully, a lot of manufacturers nowadays are including ergonomic handles on their gooseneck kettles.
If it has an insulated handle that is also a bonus. No one wants to be holding a piping hot kettle handle for an extended period of time, especially while they are trying to maintain a consistent pour.
Final Thoughts – Do You Need a Feature Heavy Kettle or Something Simple?
What are the most basic functions that a pour over kettle needs to be able to carry out? It needs to hold liquid, facilitate the heating of that liquid, and then ultimately allow it to be poured in a consistent manner.
For many coffee lovers, that's all that they need from their pour over kettle. However, in an effort to stand out from their competitors, many manufacturers have included additional features in their products. Ultimately, it is up to you to decide if you're willing to pay extra for these features.
For example, the Coffee Gator Pour Over Kettle isn't the flashiest but can get the job done. On the other hand, the Bonavita Variable Temperature Electric Gooseneck Kettle has more precise temperature control, electric heating, and a digital interface. Obviously, you're going to have to pay more to have all of those features.
---