Buying gifts for anyone can be a challenging process. Between birthdays, Christmas, engagements or promotion parties, it's difficult to consistently come up with fresh invigorating gift ideas. Luckily there's a category of gifts that never misses – gifts for Starbucks lovers.
Of course this isn't a gift for every single person on the planet, but we're willing to guess that almost everyone you know has tried and loved Starbucks at one point in their life. Whether it's a grande cappuccino, a venti pumpkin spiced latte, or a misspelled takeaway cup, Starbucks is everyone's guilty and most Instagrammable pleasure.
It's for that reason that we've put together this list of some of the best gifts for Starbucks lovers around. If you're stressed for time, not keen to go down to the mall and rifle through endless stores, or just know from the start that your friend will be the ideal recipient of a gift for a Starbucks lover, then this list is for you.
---

---
Gifts for Starbucks Lovers – 12 ideas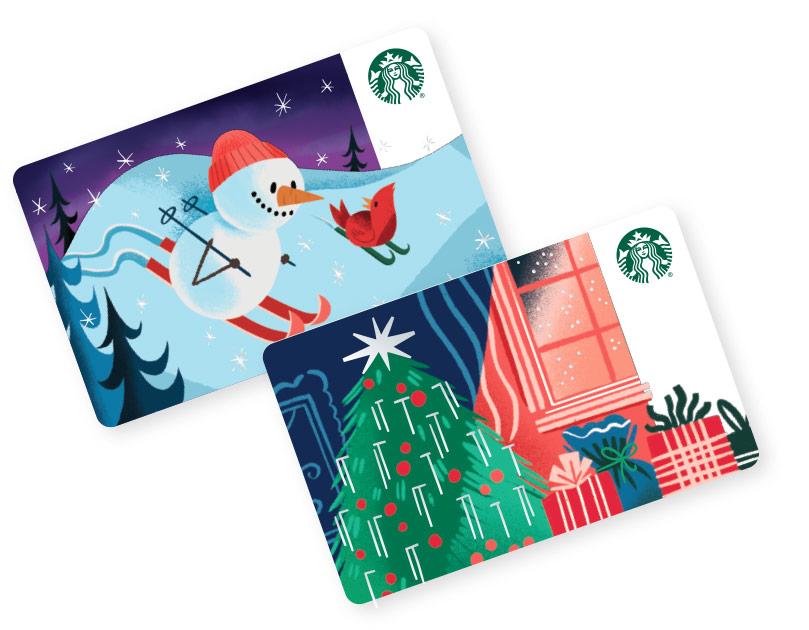 Out of ideas but aren't comfortable with giving your friends cash to buy their own gift? Then a Starbucks gift card might just be the next best option.

Suitable for anyone who loves a Starbucks coffee of any age, the gift card can be redeemed for any of their products at any of their stores. You choose the exact amount that you'd like to bestow upon your giftee. You can also decide how you'd like them to receive it – via iMessage, through an email, or as a physical gift card.

This might not be the most personal gift on the list, but hey, most people probably wouldn't be upset at the prospect of $50 worth of Starbucks frappes.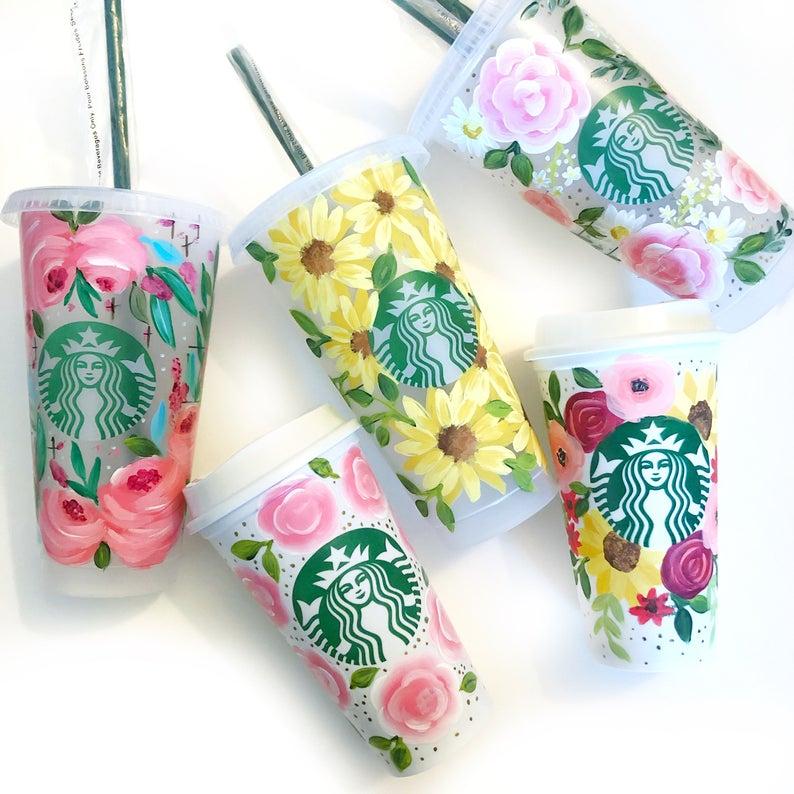 Is your friend someone who just can't leave the house without prepping a cold or hot drink to take with them in the car? If so, then consider getting them a custom floral painted reusable Starbucks cup.

Each cup is hand-painted and features a singular arrangement of flowers, meaning every cup is a unique creation. You get to choose the exact type of design you would like, including up to three different flowers and the name of your giftee. You can also choose between a hot and cold cup depending on whether your friend is a black or iced coffee type of person.

The cup is also entirely reusable, meaning the receiver will never have to buy another take-away, disposable cup again. For someone who is environmentally conscious this will undoubtedly be a big plus.

The cups cost between $25 and $30 depending on which style of cup you go for. Not such a bad price tag for a gift that's so thoughtful, unique and environmentally responsible.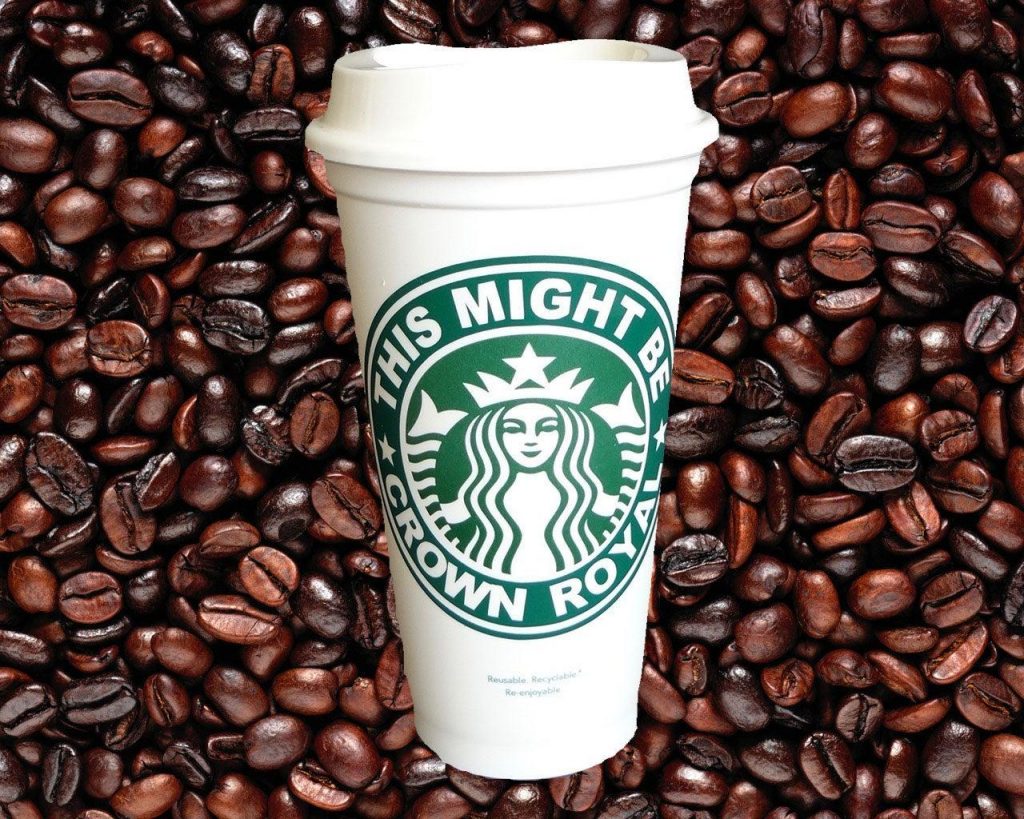 While this isn't the only personalized travel mug in the list, it's certainly one of the most unique. It features the famous and instantly recognizable Starbucks decal. And with this personalized travel mug you can decide exactly what type of lettering and message you would like the mug to have.

Add a personalized note using the Etsy link and the artist will create the mug using that message. Get creative with what you choose to have inscribed on your mug. Common examples include "This might be vodka," giving anyone who sees you drinking out of the mug a little moment of humour on their way to work.

It's pretty affordable too. For around $11, the artist will create a unique and partially customized mug that your gift receiver will absolutely love. The mug itself is created from 100% BPA-free plastic and is entirely reusable, making it great for those who care about the planet. You can also choose the main color that you want the cup to be.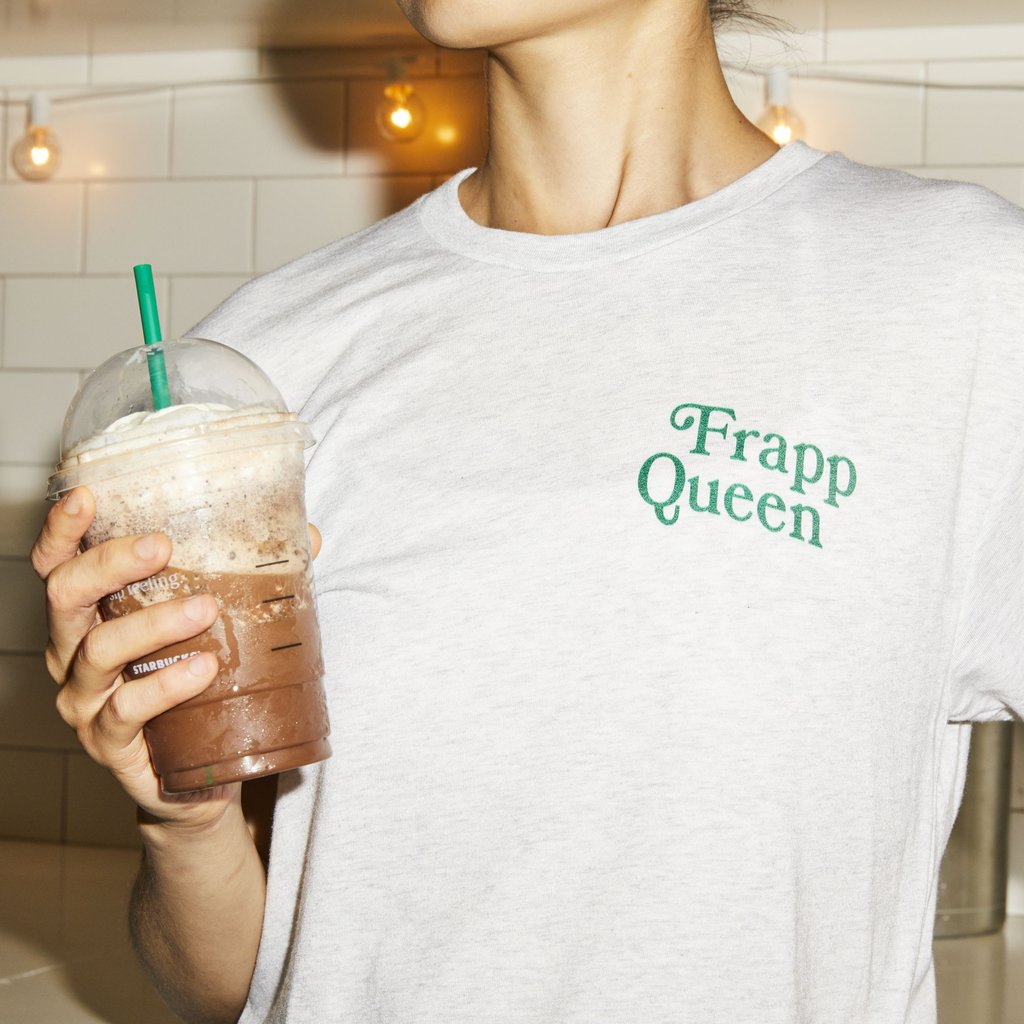 Do you know someone who loves Starbucks so much that they would wear it on their body? If so then this Frapp Queen t-shirt is definitely for them. Made from pre-shrunk cotton, this t-shirt is a unisex cut that's perfect for both guys and girls.
Costing just $27, the Frapp Queen t-shirt is for someone who loves to wear their latte on their sleeve, or in this case their chest. Order it online directly from the Delish shop and let your friend let the world know that they're caffeinated royalty.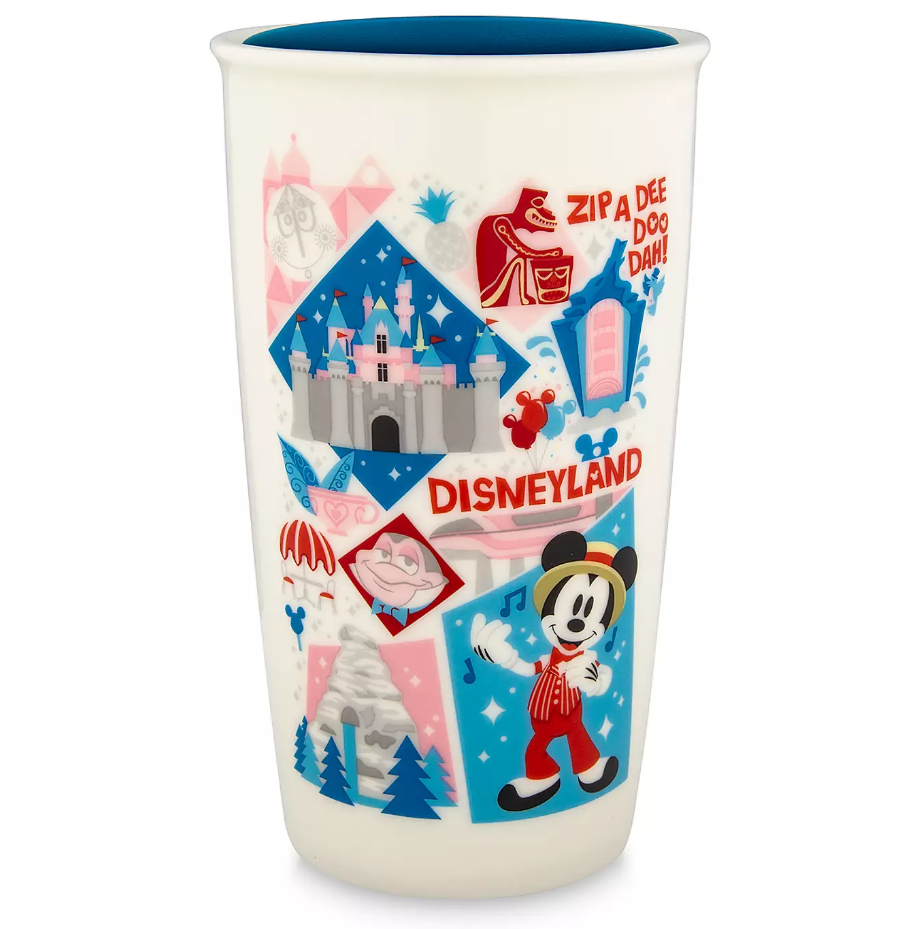 Is the person you're gifting a Disneyland lover as well as a coffee addict? Why not combine the best of both worlds with this Disneyland Starbucks Ceramic Travel Tumbler? The mug is produced entirely from ceramic with a silicon lid and designed to keep its contents hot while you travel.
You'd be hard pressed to find a more literal definition of happiness than this mug. It combines two of the world's great joys – DisneyLand and hot coffee – and will no doubt make someone's day. What's more, all this happiness only costs $25!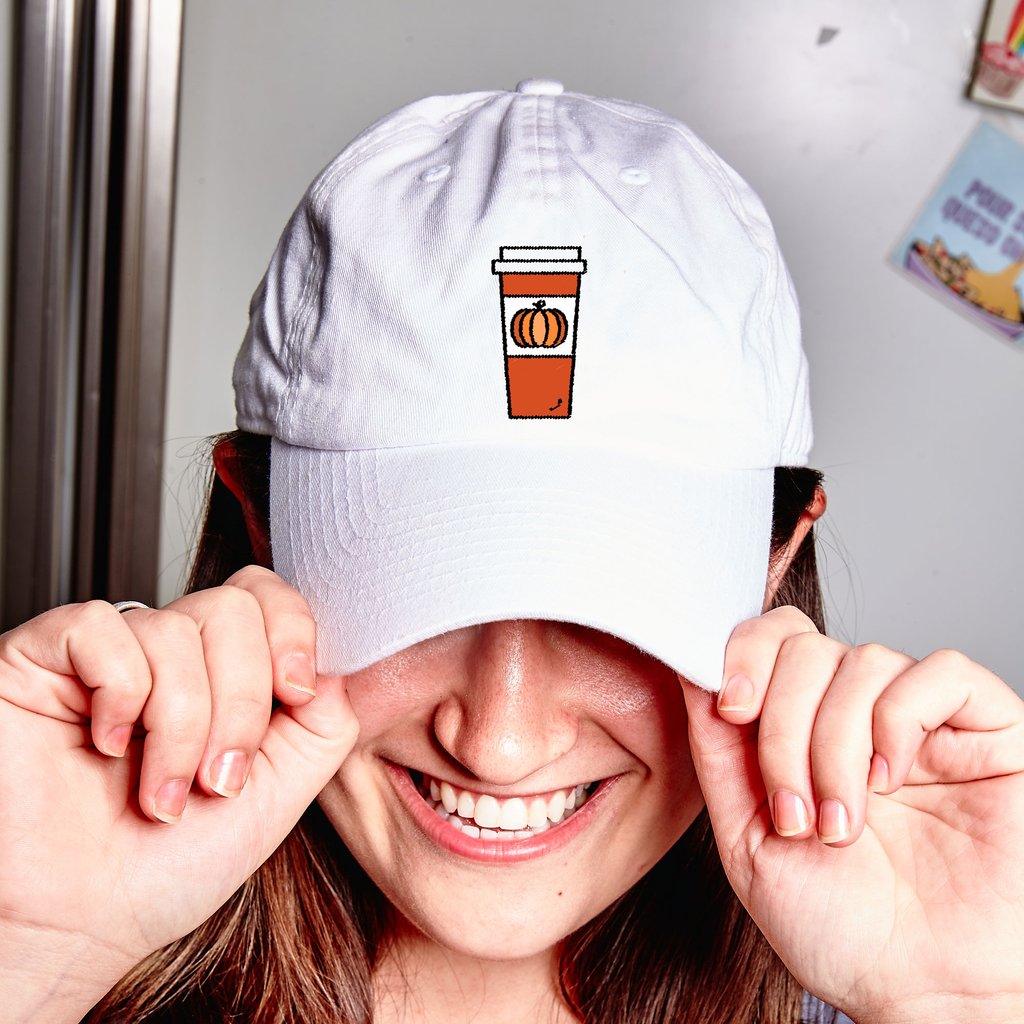 We all know that one person who can't wait for fall to come around for exactly one reason… Pumpkin spice lattes. Let that person know that you support their addiction with this Pumpkin Spice Latte Hat. Featuring an embroidered pumpkin spice latte on a baseball cap with an adjustable strap, this gift is perfect for someone who wants to broadcast their love of the humble PSL.
For $25 this is a super fun and thoughtful gift that would even do well at a secret Santa. After all, it's hard to hate on a pumpkin spice latte, and even harder if someone is gifting it to you.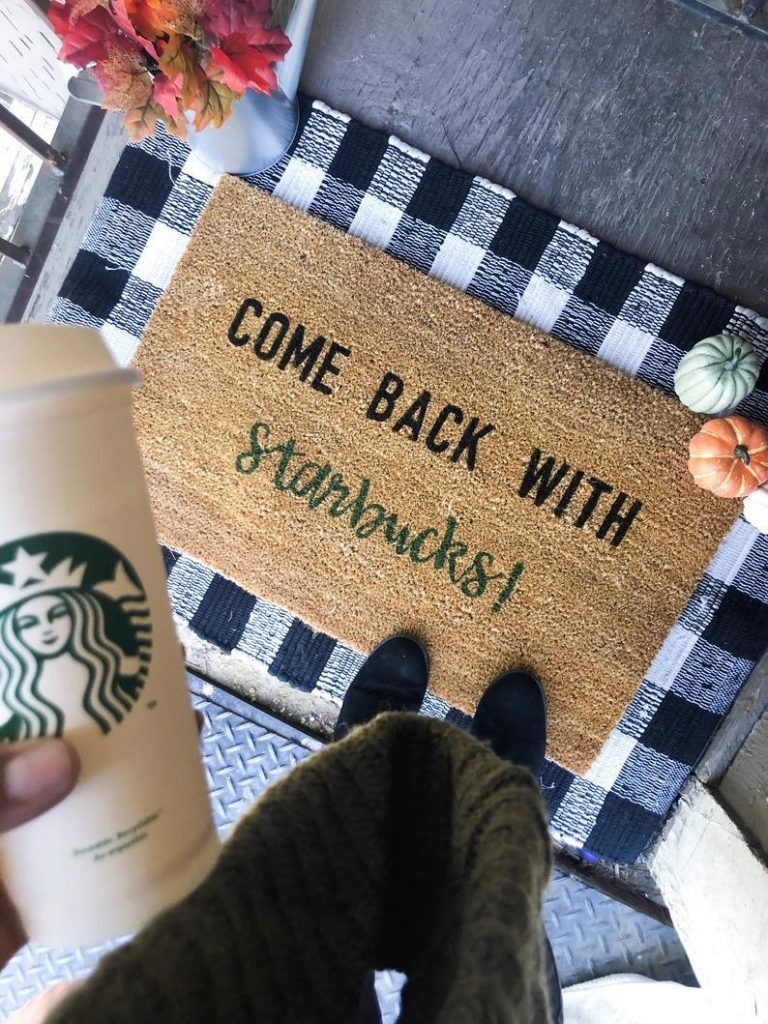 This Starbucks Doormat is one of the perfect gifts for Starbucks lovers who expect every visitor to bring them a latte… or, you know, if they just like funny doormats. This is a perfect gag gift that is also endlessly functional, and comes in a standard size of 18′ X 30″ with a non-slip backing.
At $35 it's also a steal, and a great gift idea for someone who just moved into a new house or apartment. It's also ideal if your friend is just a Starbucks addict and needs reminding of it every time they come home.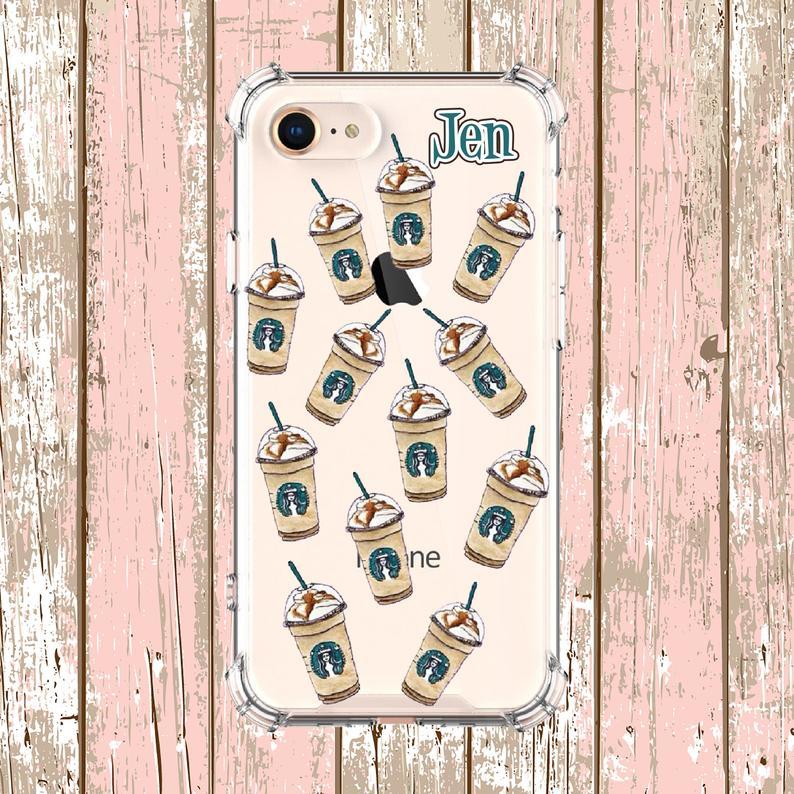 These days almost no one goes anywhere without their phone. That's why this Starbucks Custom Phone Case is the ideal gift for almost anyone. Featuring a cute design cover with little Starbucks drinks, this phone case is perfect for a variety of phones including the latest iPhone and Samsung models.

It's also customizable, meaning you can add in your own personal message, select the font that you would like the message to have, as well as choose the primary color of the phone case. Prices range from $13.95 – $18.95 depending on the phone case you choose.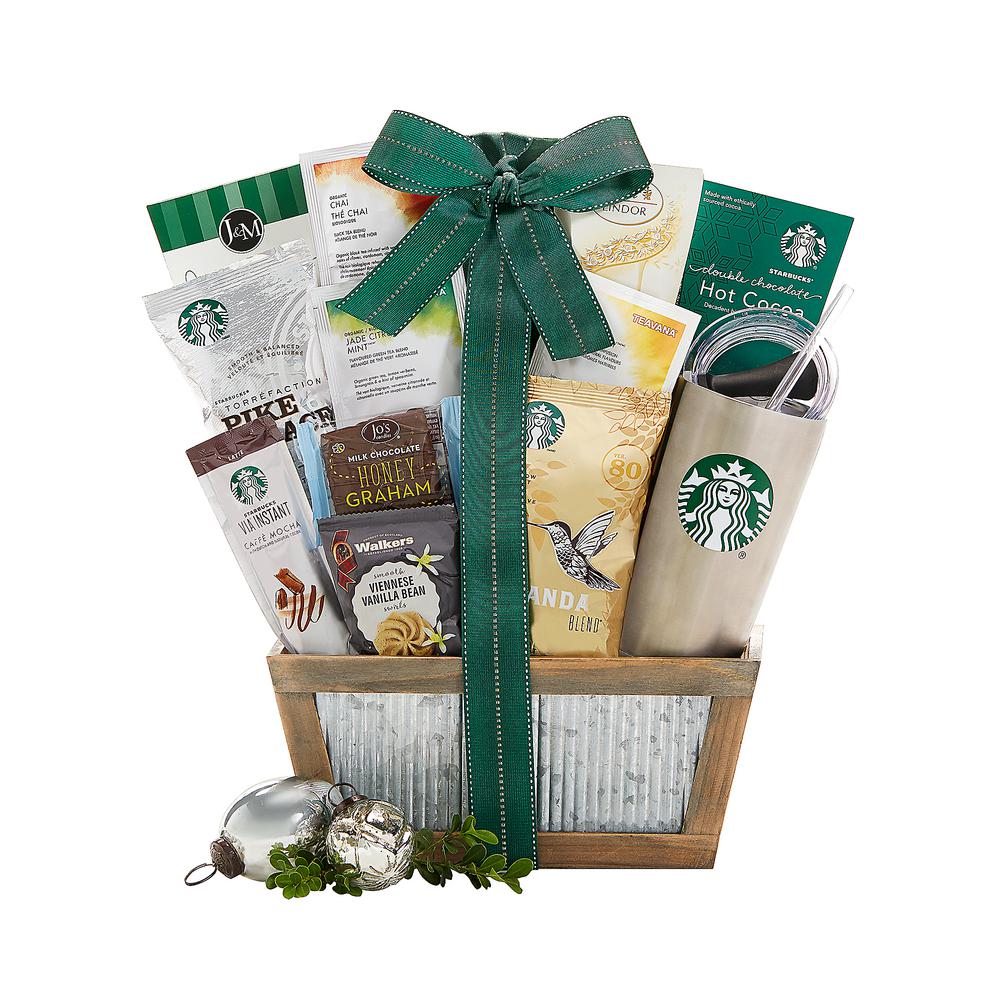 If you can't think of one single gift to get that someone special in your life, why not get them a bunch? The Starbucks Tea and Wine Collection is ideal in this regard. Overflowing with coffee, tea, wine and delicious little nibbles, there's absolutely nothing in this basket that isn't a thoughtful and wonderful gift.
While $64.14 might seem like quite a hefty price tag, the sheer number of goodies in this gift basket makes it totally worth it. What better way to shower someone with love than with multiple different delicious treats?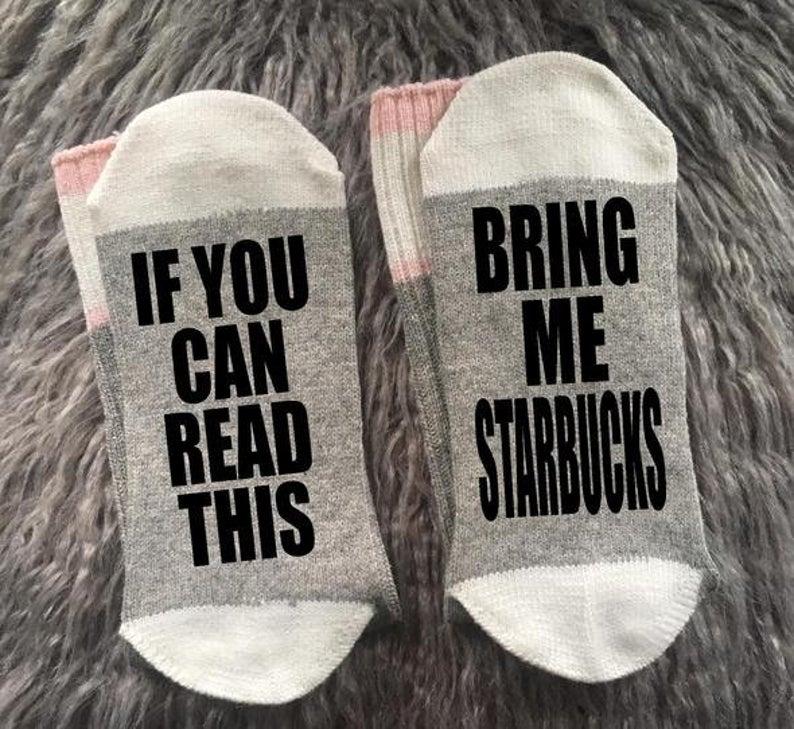 Let's be honest, socks are the ultimate go-to gift when you're out of ideas. These Starbucks Socks, however, are anything but thoughtless. They're the ultimate feet warmer for a true die-hard Starbucks fan, and a great reminder that you took their caffeine obsession to heart.

It doesn't matter whether you're gifting this to a guy or a girl; these socks are completely unisex. You can choose what color you would like the socks to be, as well as select the message you would like the socks to display. And for the low price tag of $14.95, they're a relatively cheap yet super awesome gift to give.
One of the best gifts for Starbucks lovers? We think so.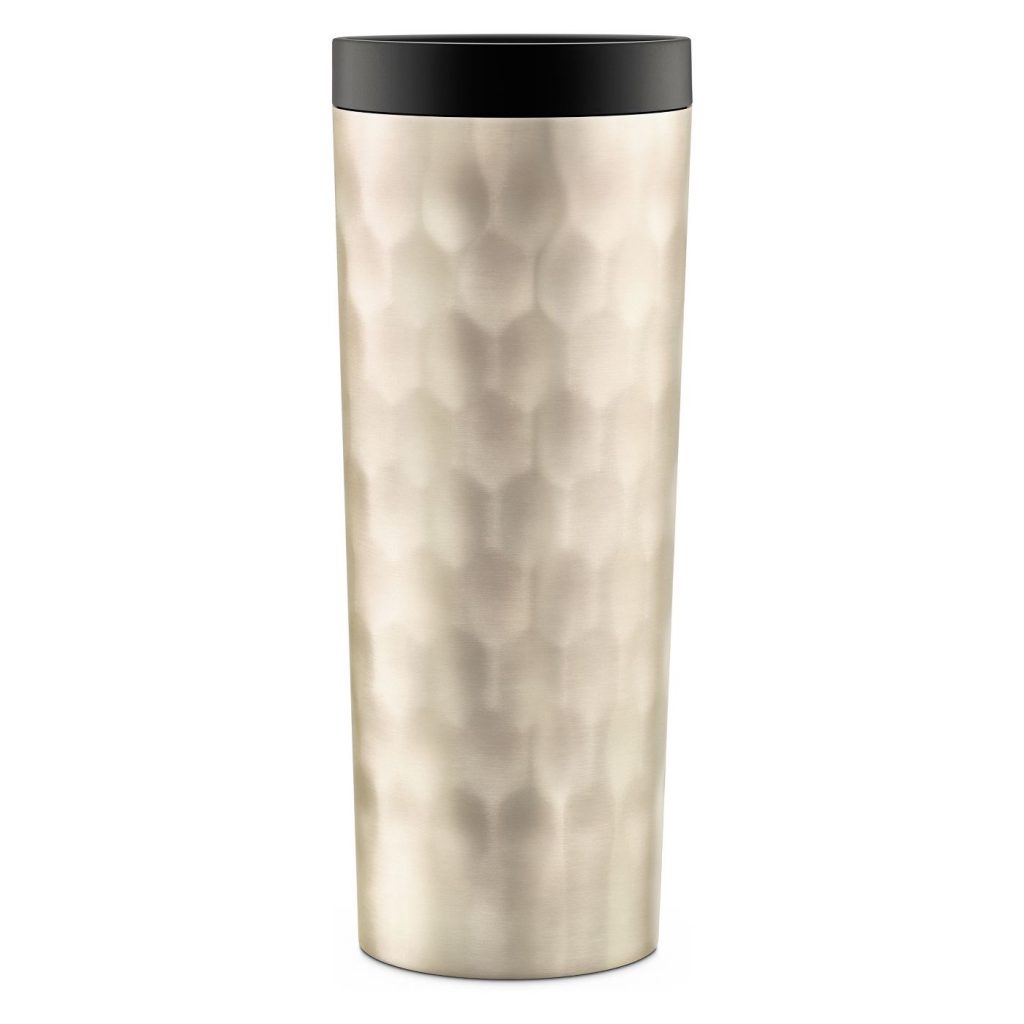 Hello, it's hammer time with the Stainless Steel Travel Mug from Ello. With a capacity of 18oz, this travel mug will hold enough Starbucks coffee to keep you going for a long time. The leak-proof lid also means you'll have no trouble drinking (coffee) and driving and staying absolutely free of spills.
This gift for Starbucks lovers is ideal for anyone who finds themselves on the road a lot and would prefer something that is reusable, sustainable and environmentally friendly. Not only is the design beautiful, but for $17.99 it's very affordable. You can order it online or pick it up at any Target store.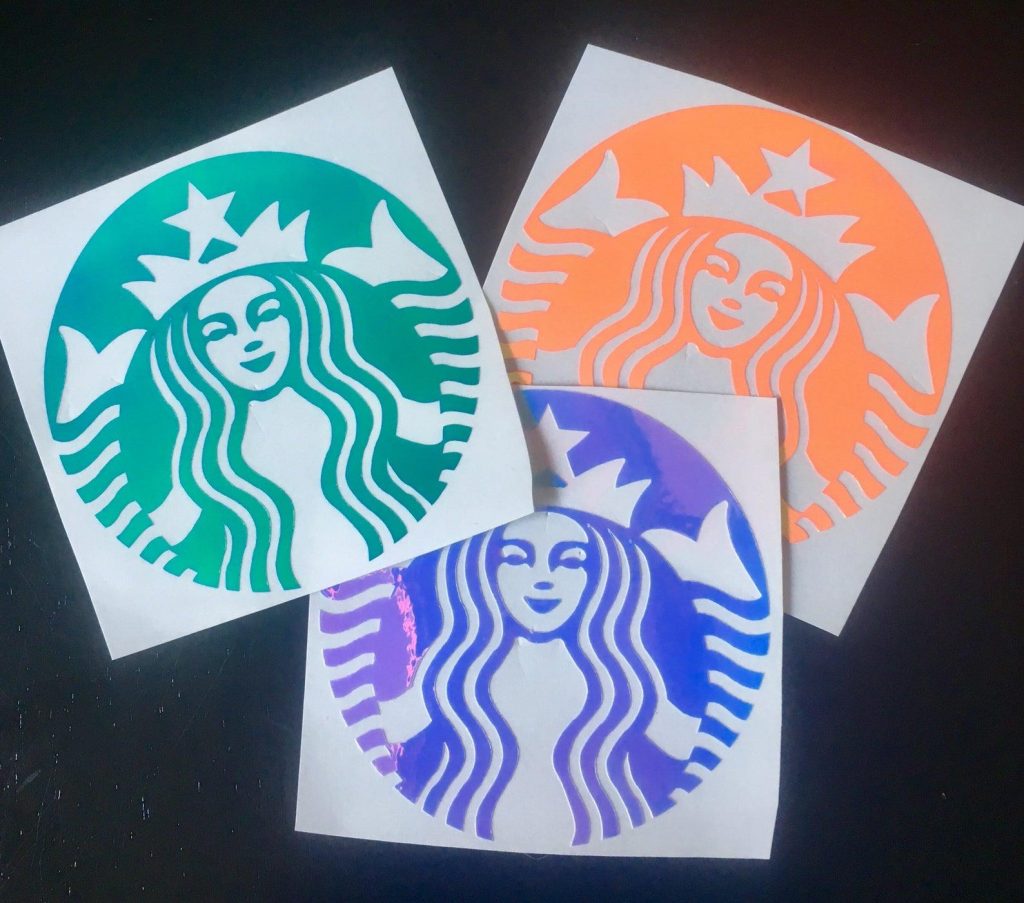 Do you know someone who has such a love of Starbucks that they literally want to plaster their logo everywhere? With these Holographic Starbucks Decals, now they can, and in a variety of futuristic-looking colors too. They're great for sticking on laptops, kindle covers and books; anything which a flat surface really!

You're spoiled for choice when it comes to choosing what decal you would like to gift your friend. Iridescent colors aside, you can also choose which size you want – 3×3 inches all the way to 6×6 inches. And because they start at $3 per decal, they're definitely the most affordable gift on this list.