Updated on 12/16/2019

We've gathered a list of the most amazing ideas for coffee gifts for the coffee lovers in your life, to make buying the perfect present a cinch.

Why Coffee? Well, on average, Americans consume 400 billion cups of coffee per year.

As that's the case, you probably have more than a few friends that fit into the category of, "No talkee before coffee."

I know I do.

The good news is that your friends' caffeine kryptonite is about to turn your gift buying into a superpower because that means you now know the perfect theme for your next gift:

Coffee!
---
Gifts for Coffee Lovers: Our Top 10 Picks
---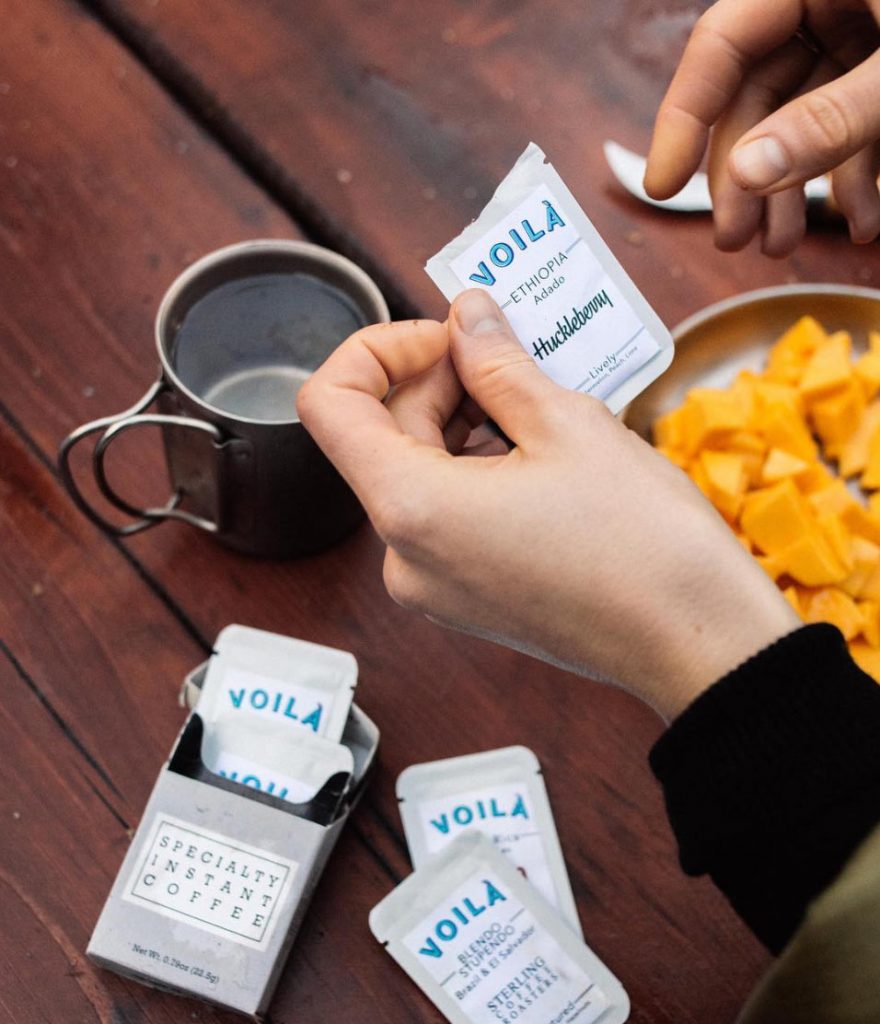 When any true coffee lover hears someone utter the words "instant coffee," there is a strong chance you'll see them gag and shudder at such a repulsive idea.
But, I promise you this isn't your grandpa's instant coffee.
Voila creates amazing specialty instant coffee by taking the finest roasted coffee beans from around the world and creating a powder-like micro ground out of them.
Their grind is so well done that it leaves almost zero coffee residue at the bottom of your cup, which is almost unheard of!
Simply pour the coffee into a mug, add hot filtered water, and Voila! You have a cup of coffee as good as anything you'd get at an upscale cafe.
This gift is great for anyone who is always on the go or planning a trip away but wants to still be able to have a fresh cup of coffee available.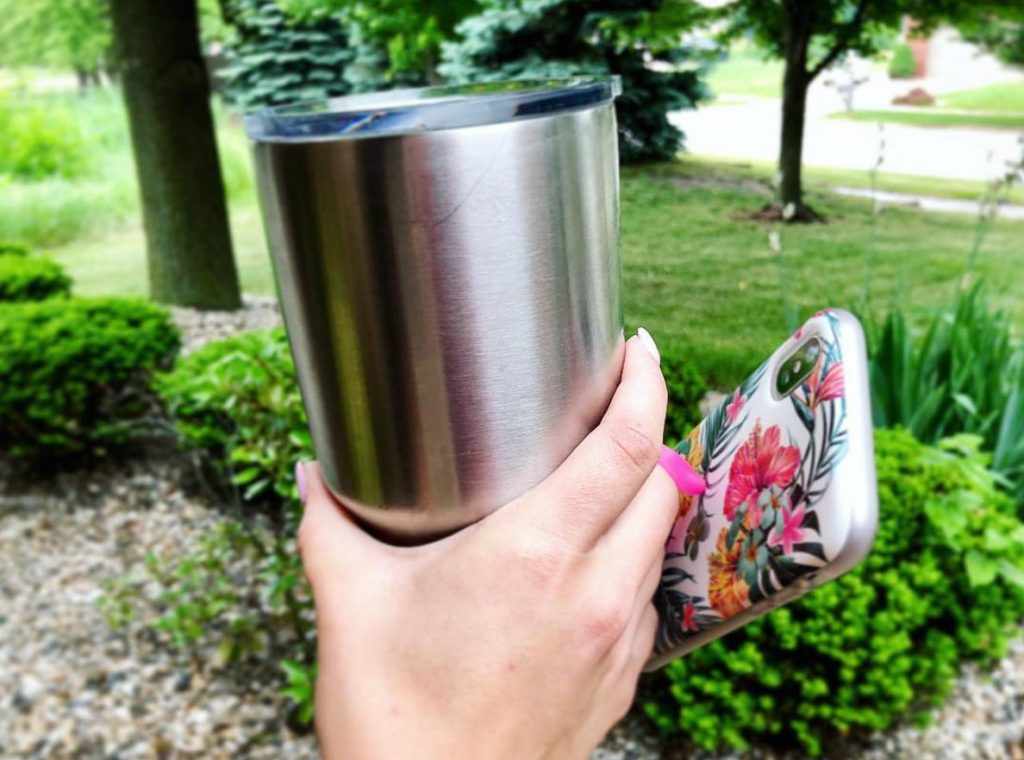 Ever seen your friend try to hold their cellphone and coffee cup in the same hand? And how many times have you watched in horror as they accidentally drop their phone?
Personally, I'm guilty of both these things on nearly a daily basis. (You'd think I'd learn by now, but nope.)
Well, if that's your friend, you can now be the hero they and their phone are in desperate need of.
LoopyCases not only created a tough protective case, but they also designed it with a signature finger loop to help StoptheDrop™. That means holding a cup of coffee and a phone in the same hand just became a whole lot safer.
Think of Loopy as a cup handle – except it's flexible, and you don't need to worry about keeping it upright because nothing will spill out of your phone.
They have cases for Apple, Samsung, and Google with a variety of styles and loop colors to choose from so you're likely to find the right make and style to suit the person you have in mind.
Prices for a LoopyCase are between $35-$39 and you can add other finger loop colors for just $5 each.
Not every coffee fanatic plans on making coffee for a lot of people. Usually, they just want a quality cup of joe all to themselves.
This nifty coffee set comes with a personal dripper that is placed on top of your desired mug so you can brew a fresh cup of coffee right into it.
The Dripper set comes with the personal dripper, coffee filters, and Blue Bottle Coffee Perfectly Ground Voyager coffee pack.
And it's so compact that it can be packed for trips or even on carry-ons.
The set is priced at $47.50, and since it comes with coffee you can take credit for helping power your friend through their work week.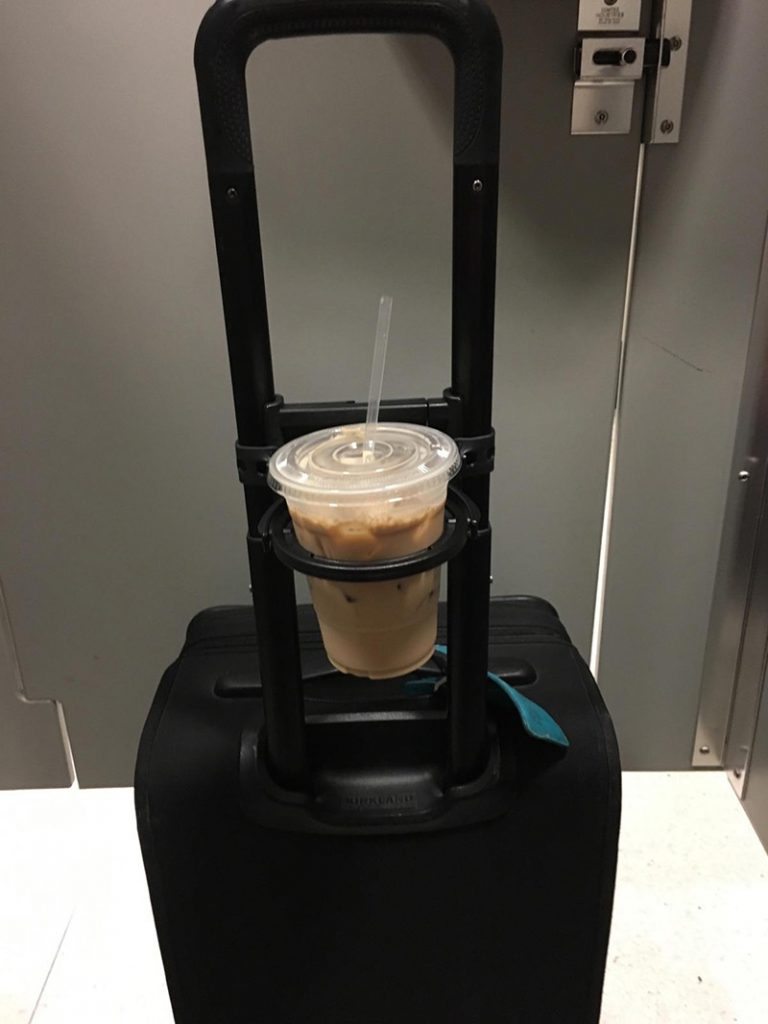 Have a jet-setting caffeine addict for a friend? Well, guess what?
There's a gift for that too!
This self-leveling cup holder attaches to a luggage handle so that they can stroll through an airport while keeping that sacred cup of coffee off dirty floors or counters as they wait to for their red-eye.
Not to mention, it helps to ensure they don't put down their cup and forget to grab it again. (*sob*)
It's $24.99, easy to take on and off, and the holder collapses down flat to fit into a carry-on without a hitch.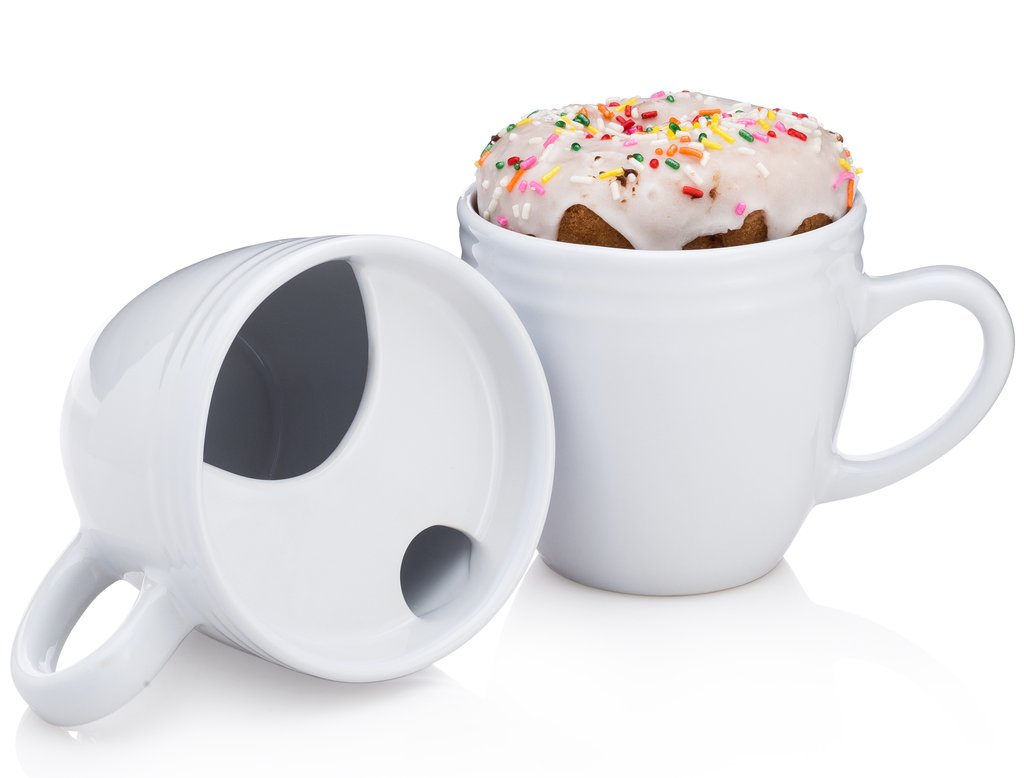 A coffee cup that doubles as a donut warmer may just be the most fascinating thing since the first moon landing.
You could easily call this "the ultimate mug for the office" because you can grab your coffee and donut from the break room but skip using the microwave which probably hasn't been cleaned in the past six months. (*shudders*)
As a bonus, using a donut or pastry on top actually helps keep your coffee warmer for longer!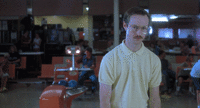 At $14.99 (or much less if you shop their holiday deals!) this is one novelty gift that you can be sure to get some good use out of.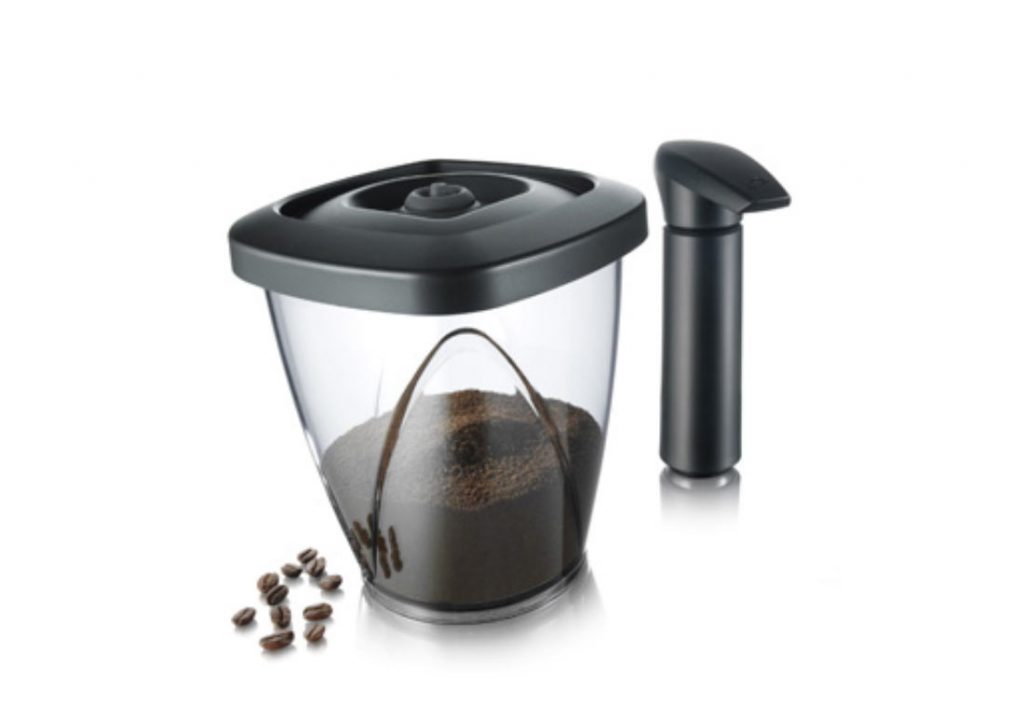 Technically speaking, coffee is actually a fruit.
And like any fruit without its skin, if it's left out in the air for too long it's quick to take a turn for the worse.
That's also why day-old coffee left in the office coffee pot tastes so bad. It's gone bad, likely moldy, and not something you should be putting in your body.
Most coffee stays fresh only about a week after you open the bag which is due in large part to its exposure to air. But with this handy little device, you can have ground coffee that tastes fresh without the added step for grinding it every day.
Place ground coffee in the container, then use the attachment to suck the extra air out.
To the average person, this may seem unnecessary. But to a coffee geek who can smell and taste the difference, this is a godsend.
It's reasonably priced at just under $30 and bound to save quite a few coffee beans from the trash can.
If you're looking for a nice companion, perhaps pair it with a vacuum coffee maker to boot?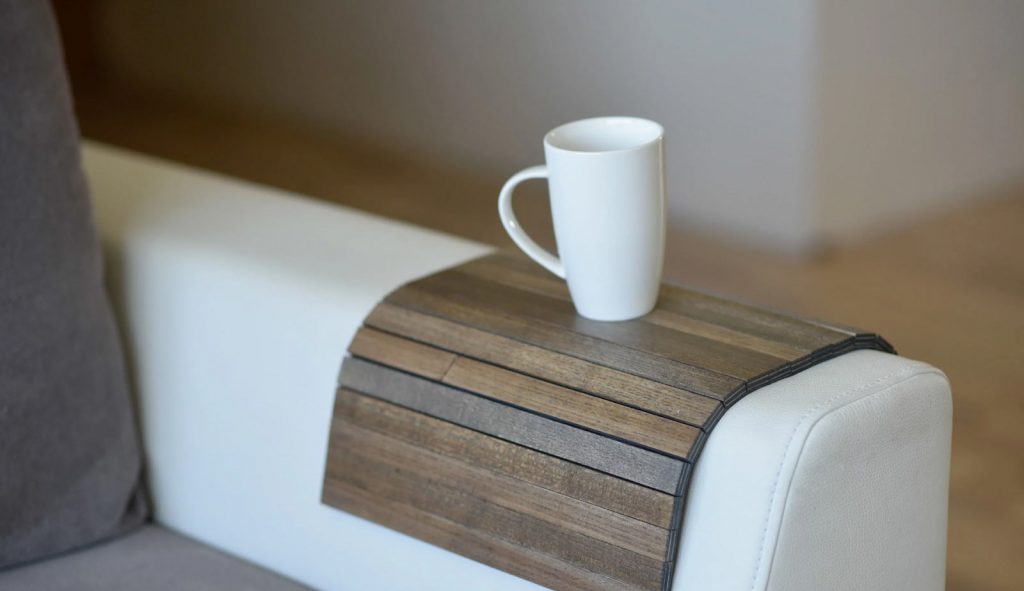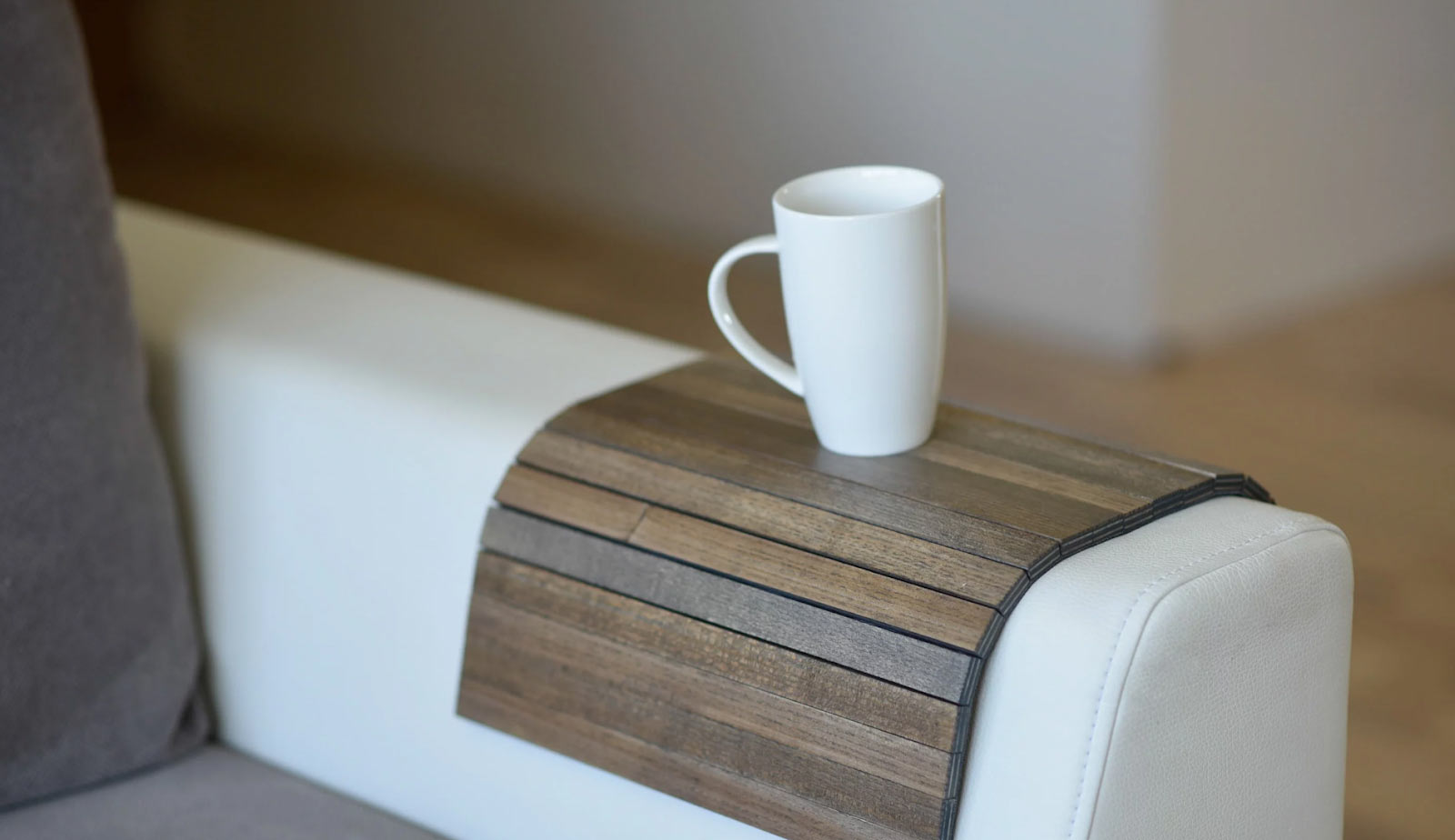 You can chalk this one up to sheer genius. This handy dandy little tray nicely lays over the arm of just about any sofa or armchair and turns it into a small but functional coffee coaster.
But don't worry. Thanks to its anti-slip design you won't have to fret about it falling off the arm.
The living room furniture isn't the only way to use it.
Lay it out on a bed for a balanced mini coffee table for coffee and breakfast in bed, or place it on a pillow in your lap to act as a stand-in laptop holder.
Either way, it will have your coffee-obsessed friend jumping for joy since their morning coffee can now be closer than arms reach while they binge-watch Netflix this weekend.
The sofa tray table is about $40 and comes in six colors to make finding the perfect one a breeze.
To keep coffee fresh, sometimes all you need is something simple like this combination coffee scoop and bag clip.
I call it "simple" but with a functional and delightful design, this is one bag clip that won't be hidden in the kitchen junk drawer.
The scoop/clip comes in three different designs and two colors — light wood or dark. There are a few others out on the web, but this one has the best look of others I've seen.
And at only $6.75 this is one gift that will have both your friend and your wallet doing a little happy dance.
If you want a unique gift for the coffee lover in your life, you might want to consider this nerdy trinket.
This necklace is made to replicate the actual molecule structure of caffeine found in coffee.
While not everyone will know what this necklace is designed to look like there's a good chance it will become quite the conversation starter.
It comes in four colors, five different lengths and is on Etsy for $28.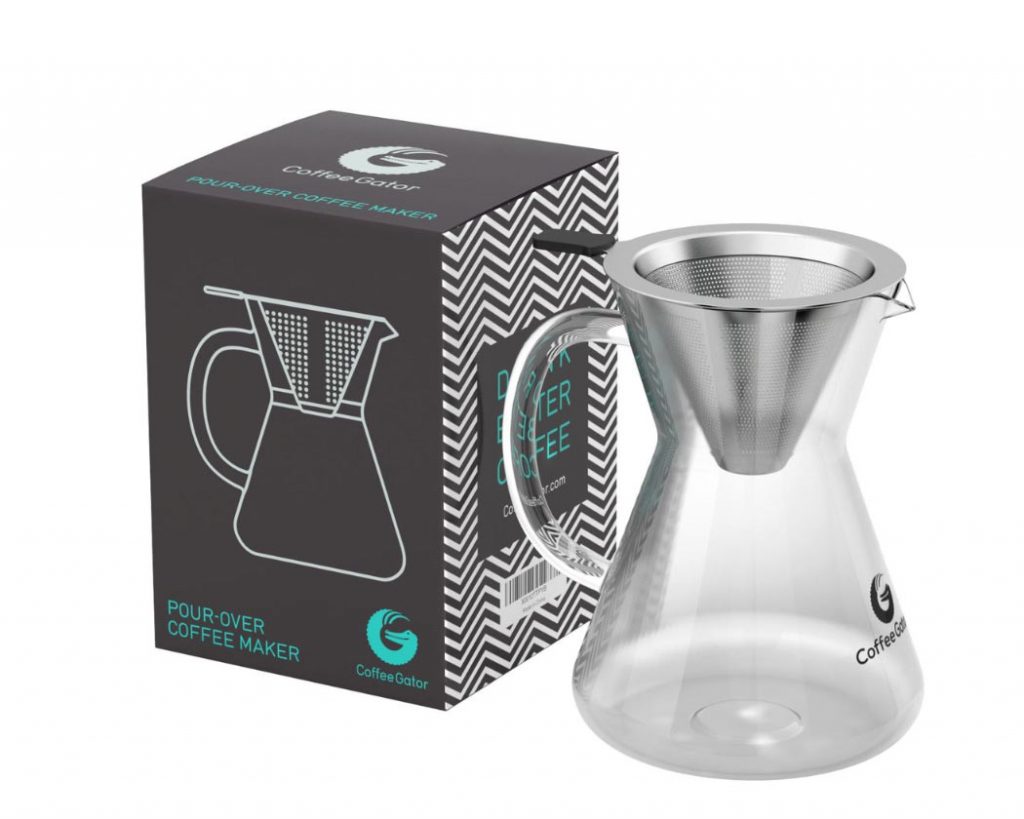 For the truest coffee lovers, there's one universal truth:
Pour over is the best way to brew a traditional cup of coffee. And if you're using a metal filter, that's that best of the best.
Unlike a traditional coffee maker that tends to drip hot water only in the center of the filter, pour over coffee allows for a more dialed in pour creating a brew that's not over extracted or burnt tasting.
If your coffee addict bestie doesn't have one of these in their brewing arsenal, then this present is one sure way to earn some brownie points.
This particular pour over brewer by CoffeeGator is just $26.99, and speaking as someone who owns this one, I can tell you that it's been one of the best things I ever purchased. Pairs perfectly with a nice gooseneck kettle as well.
Coffee Gifts Make For Better Friends
You know you'd rather be around that coffee loving buddy of yours after they've got a bit of coffee in them.
Now, with a gift or two from this list, you've helped fuel their coffee needs in a way that will work out for your friendship all around.
Have a gift idea that perfect for coffee addicts? We're always looking for ideas so feel free to leave a comment below.