We all have that coffee lover in our life that kind of a pain to buy gifts for. You can't buy that new high-tech espresso machine for them because they already bought it or themselves last week. Don't even think of buying coffee accessories for them because they've already got three of everything in the kitchen.
If you've got a person like this in your life or you've simply bought enough serious gifts this time around, then why don't you consider buying one of these funny gifts for coffee lovers instead?
---

Funny Gifts for Coffee Lovers: Our Top 16
The Big Joke Mug by Allures & Illusions/BigMouth Inc.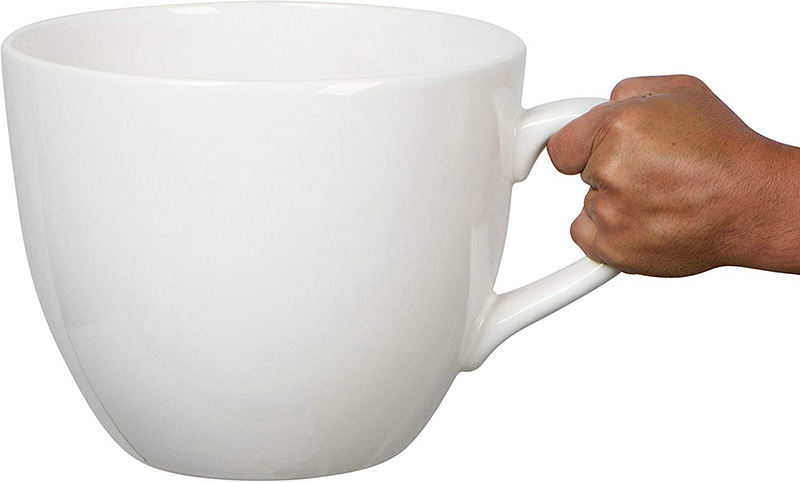 If you have a coffee lover in your life that you love to tease because they drink too much coffee, then a big joke mug just may be the perfect gift to give them.
It also gives them an excuse to jokingly say that they've cut back to just one (huge) cup of coffee per day.
However, you should give this gift with the disclaimer that it's just a novelty item. Gag gifts like this aren't usually built to withstand daily use.
Personalized Prescription Coffee Mug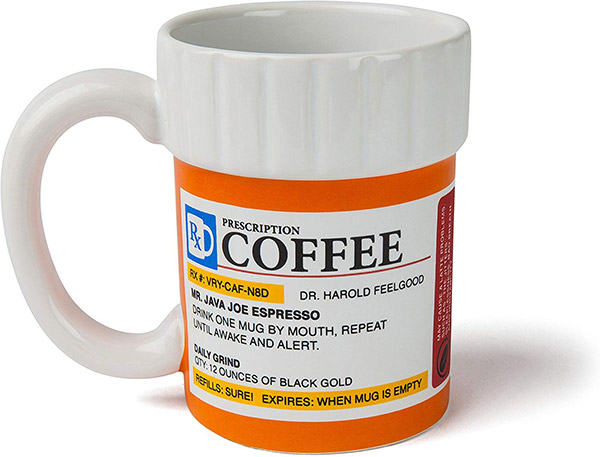 This is another funny gift for that friend or family member that probably drinks way too much coffee.
Poke fun at them for "self-medicating" way too much with coffee. However, they may flip it around and jokily use it to say that they've now got a prescription for their coffee habits.
LEGO My Coffee? – Build-on Brick Mug by BOMENNE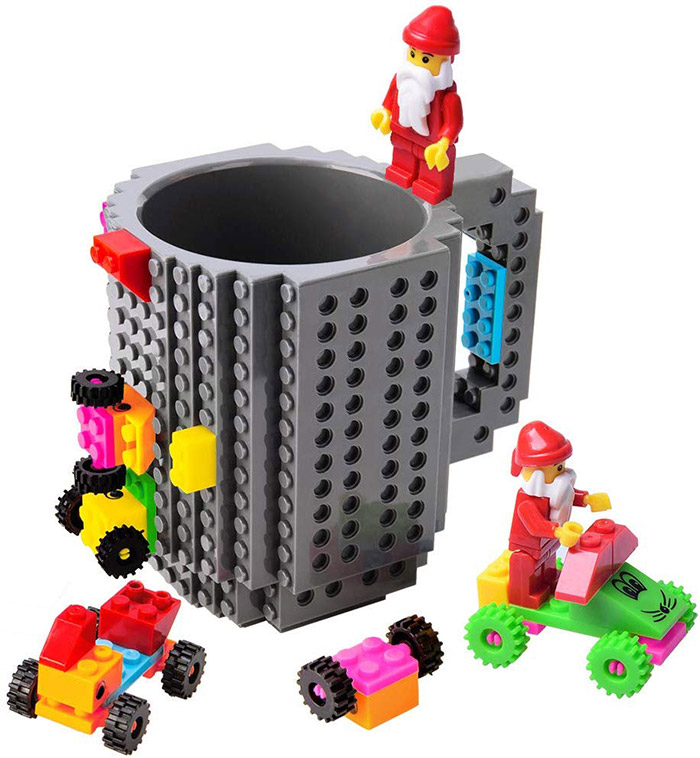 If you know any parents that are also coffee lovers, then this just may be the perfect gift for them.
Each mug comes with an assortment of bricks that can be attacked to each other or the mug itself. To top it all off, the mug is actually functional and is made from food grade nontoxic plastic.
You just have to make sure that you don't pop it into the microwave or the dishwasher. Oh and also keep those small parts away from young children.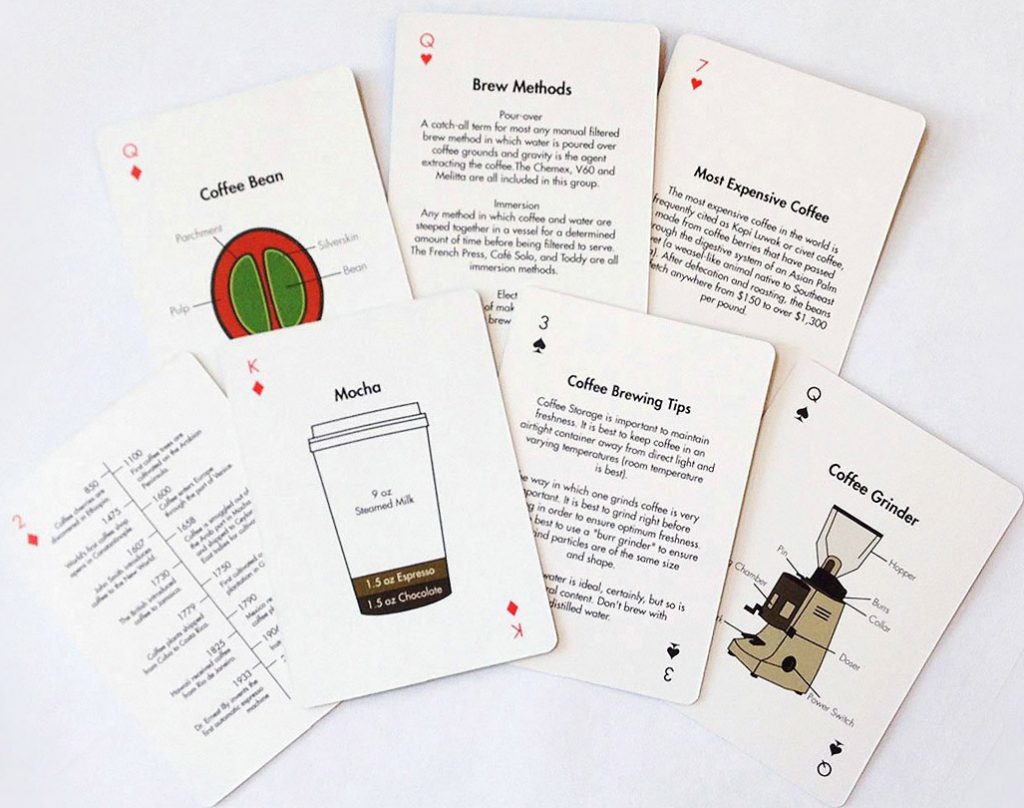 This isn't just a pack of cards that has coffee themed imagery – although the artwork is gorgeous. This is one of those funny gifts for coffee lovers that is also educational as well, since each playing card also features a coffee fact or random bit of trivia.
These include coffeehouse terminology, facts about coffee growing regions, and information about brewing techniques. In addition to this, don't forget that it also a fully functional 52-card deck.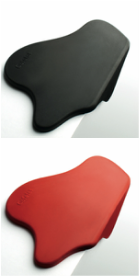 The Cafelat Splat Tamping Mat is one of those funny gifts for coffee lovers that also has a functional place in your kitchen.
It is an extremely durable tamping mat that has a small overhang for tamping on the corner edge. It is made from FDA approved silicone and it is the perfect way to add a crazy (yet functional) bit of flair to your well-ordered kitchen.
Toilet Humor – Coffee Makes Me Poop Mug & The Original Toilet Mug by BigMouth Inc.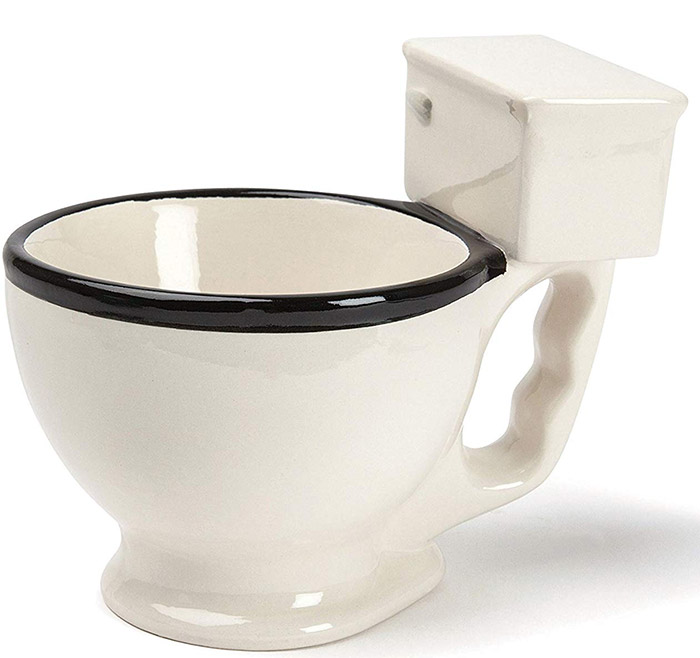 These funny gifts for coffee lovers are perfect if your friend or family member is a fan of toilet humor. Each of these gifts falls on different sides of the spectrum.
One is a 12 oz. toilet shaped mug (with a decorative tank) that can be filled with your favorite coffee. It is both functional and funny. However, you probably aren't going to want to put this one in the dishwasher or microwave.
The second gift is also a coffee mug but it shaped like a cartoonish depiction of poop. This one is wholly a gag gift and is simply a decorative piece. Not only does the lip of the mug make it had to drink for it but it is not built to handle heat or light manhandling.
Funny Coffee Clothing by Various
When it comes to buying clothes for someone, one common adage that is always repeated is that "no one likes socks for Christmas". This isn't true for me; I'll gladly take some warm socks or a cozy sweater on Christmas.
Regardless, if you're worried about just buying boring clothes for someone as a gift, here are a few funny clothing gift ideas for coffee lovers.
Shirts
I Like Coffee and Maybe 3 People T-shirt
Socks
If You Can Read This Bring Me Coffee
Coffee Personality & Coffee Drink Types
Slippers
But First Coffee House Slippers
HAFLINGER Coffee Wool Slippers
I Love You Latte House Slippers
Funny Can Be Thoughtful
Remember, just because your loved one is a coffee lover, that doesn't mean that you have to buy only practical (and potentially boring) gifts for them. That novelty mug that you give them could provide them with a hilarious story to tell over the years or it could serve as a fun discussion piece at future gatherings.
---